72 year old virgin reportedly not too picky.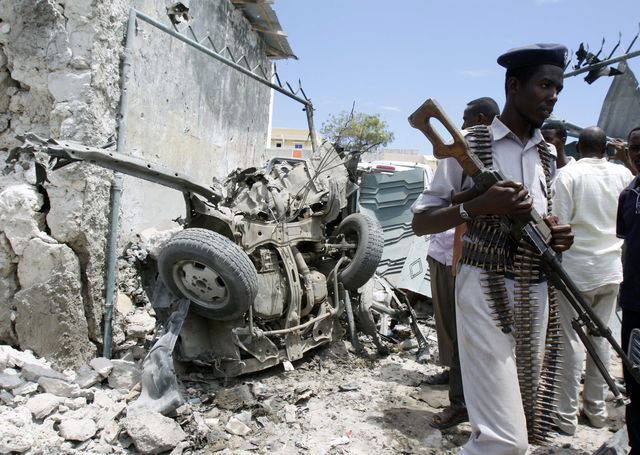 Whoops! Somali terrorist kills self early with accidental detonation
MOGADISHU, Somalia — A Somali police officer says a suicide car bomber accidentally detonated his explosives near a popular hotel in the Somali capital.
Capt. Mohamed Hussein said the bomber appeared to have prematurely detonated his explosives-laden car Saturday as he tried to park near a hotel. No others were hurt or killed in the blast.
The al-Qaida linked group al-Shabab frequently carries out attacks against the Somali government, the U.N. and African Union peacekeepers. Late last month, a suicide car bomber detonated his explosives-laden car at a teashop near Somalia's intelligence agency headquarters, killing at least 12 people.
NOTE: Better there, than happening here.