He now only has to spend 22 years in a Pakistani prison.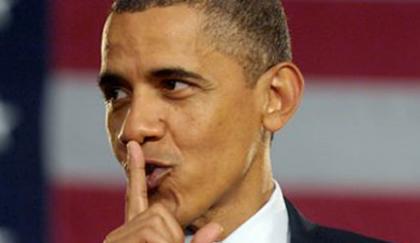 Nothing from Obama, who has been spiking that Osama football every chance he could get, nor from anyone in his administration.
Bin Laden raid: Doctor's sentence cut by 10 years
Shakil Afridi was convicted on charges of helping a militant group
A jail sentence handed down to the doctor alleged to have helped the US track down Osama Bin Laden in 2011 has been reduced by 10 years by a Pakistani court.
Shakil Afridi is accused by Pakistan of running a fake vaccination programme to help confirm Bin Laden's presence in the northern town of Abbottabad.
His original 33-year term on an unrelated charge was widely seen as punishment for his alleged role.
Bin Laden was killed in a US raid.
Special forces entered the al-Qaeda leader's compound and shot him before flying the body out of Pakistan and burying it at sea.
The raid was acutely embarrassing for Pakistan, which was not informed in advance, and the episode plunged relations with Washington to a new low.
A tribal areas court convicted Afridi in May 2012 of treason on charges of links to a militant group.
A court in the city of Peshawar cut his sentence on Saturday to 23 years following appeals from his relatives and the US.
Afridi's lawyer, Qamar Nadeem, said the conviction was upheld, but another charge, that of waging war with Pakistan, had been dropped.
Mr Nadeem raised the possibility of a further appeal to a higher tribal court as relatives are demanding a fresh trial, as ordered by officials last August.
Afridi is said to have helped the CIA by setting up a sham hepatitis vaccination programme to pinpoint Bin Laden's compound. Through his lawyers, he has denied assisting the CIA.
The BBC's Ilyas Khan in Islamabad says Afridi's case has carried undertones of realpolitik from the start and few people believed in the credibility of the conviction for collaborating with a banned militant group.
More here. H/T: Fjordman