His name should be a household word.
This is the reality of Iran, and Islamic states, you're dead meat if you run afoul of the regime, especially so if you belong to a hunted minority. Jews have been feeling the blunt end for centuries as well.
Saeed Abedini, US pastor held in Iran, denied treatment after prison beating
By Lisa Daftari
FoxNews.com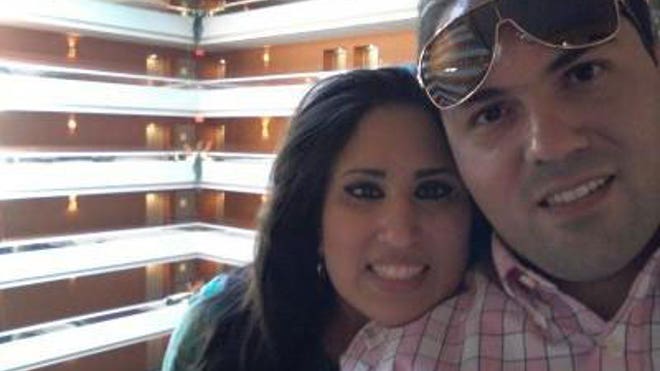 Nagameh Adedini seen here in this undated photo with husband Pastor Saeed Abedini. (COURTESY OF ACLJ)
An American pastor being held in one of Iran's most brutal prisons is in serious danger, after initially being refused medical treatment following a beating at the hands of his jailers, supporters of Saeed Abedini said.
The 33-year-old Abedini, whose wife, son and daughter are at their home in Boise, Idaho, was taken to a hospital after the attack at Iran's Rajai Shahr prison, but once there was shackled to a hospital bed and ultimately refused surgery for internal bleeding, according to his wife. On Thursday, a relative of Abedini complained to prison officials and was told a "mistake" had been made and that surgery would be performed. Although the relative was allowed to see Abedini, no procedure had taken place.
"Saeed needs medical care and treatment and for the Iranian government to withhold the surgery he so desperately needs is deeply troubling."
– Naghmeh Abedini, wife of imprisoned US pastor
"This development is of great concern to me and our children," Naghmeh Abedini told FoxNews.com. "Saeed needs medical care and treatment and for the Iranian government to withhold the surgery he so desperately needs is deeply troubling."