Moderate shmoderate, Islam is Islam, Sunni or Shi'ite. If anyone is telling you differently, they're either ignoramus boobs or apologist shills.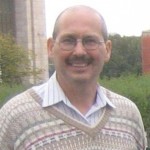 The conundrum is that while center to left U.S. (and other Western) policymaking elites insist upon Rouhani's "moderation," their conservative counterparts rigidly uphold the equally destructive fantasy that this modern avatar of traditionalist Shiite Sharia supremacism—an ideology also embraced by Iran's greatest modern "quietists"—is somehow unrepresentative of the Iranian populace's abiding beliefs, and mores, indoctrinated for a half millennium.
Educating Conservatives About Modern 'Shi'ite Quietists'
The conservative take on Iranian theology and motives is not exactly correct.
March 14, 2014 – 12:00 am
The so-called "P5 +1" interim agreement with Iran was announced on November 24, 2013, amidst great fanfare, and giddy expectations of continued diplomatic success. Putatively, these negotiations were going to eliminate Iran's ability to produce nuclear weapons, and constrain the regime's hegemonic aspirations, including its oft-repeated bellicose threats to destroy the Jewish State of Israel.
Less than three months later, punctuated by cries of "down with the U.S."—and "death to Israel"—Iranians took to the streets en masse, February 11, 2014, commemorating the 35th anniversary of the 1979 Islamic putsch, which firmly re-established Iran's legacy of centuries of Shiite theocracy, transiently interrupted by the 54-year reign (r. 1925-1979) of the 20th century Pahlavi Shahs.
Many alarming developments since the P5 +1 deal was announced epitomize the abject failure of a delusive and dangerous policymaking mindset I have dubbed, "The 'Trusting Khomeini' Syndrome," in my new book Iran's Final Solution For Israel. This "Syndrome" is named after infamous Princeton International Law Professor Richard Falk's February 16, 1979 essay, "Trusting Khomeini," dutifully published in the The New York Times. The parlous denial—born of willful doctrinal and historical negationism—evident in Falk's February, 1979 essay, now shapes formal U.S. policy toward Iran, merely updated as "Trusting Khamenei," Iran's current "Supreme Leader," Ayatollah Ali Khamenei, who succeeded Ayatollah Khomeini. I further maintain that the sine qua non of this crippling mindset—bowdlerization of Islam—currently dominates policymaking circles, running the gamut from Left to Right.
The late Islamologist Maxime Rodinson warned 40-years ago of a broad academic campaign—which has clearly infected policymakers across the politico-ideological spectrum—"to sanctify Islam and the contemporary ideologies of the Muslim world." A pervasive phenomenon, Rodinson ruefully described the profundity of its deleterious consequences:
Understanding [of Islam] has given way to apologetics pure and simple.