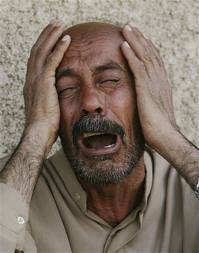 Swedish radio reporter shot dead in Kabul

Photo: Anders Wiklund/TT
Published: 11 Mar 2014 09:48 GMT+01:00
Swedish reporter Nils Horner was killed in Kabul on Tuesday. The journalist was reportedly shot in the back of the head while carrying out street interviews.
Reports came through early on Tuesday that a foreign national had been killed in the Afghan capital near a restaurant where 21 people, including 13 foreigners, were murdered in January.
Sveriges Radio (SR) later confirmed that the man was their South Asia correspondent Nils Horner. SR added later that the 51-year-
Suspected al Qaeda militant killed in Yemen
Last updated 19:40 11/03/2014
A suspected al Qaeda militant was killed in a drone strike late on Monday in Yemen's central Maarib province, an oil-producing area where al Qaeda in the Arabian Peninsula operates, local tribesmen said.
The sources said three rockets, presumed to be fired by a U.S. drone, hit a car that a man who went by the name of Ebad al-Shabwani was driving.
The car was completely burnt, the tribesmen said.
The U.S.-allied country, which shares a long border with Saudi Arabia, has been hit by lawlessness and violence since 2011 when mass protests forced veteran strongman Ali Abdullah Saleh to step down.
5 killed in triple suicide bombings in Syria
Terrorists wearing explosive belts carried out the suicide bombing at the Hadaya Hotel in the Kurdish-dominated city of Qamishli in Hasaka province.
Three suicide bombers detonated themselves at a hotel in Syria's Qamishli city Tuesday, leaving five people killed and eight wounded, state media said.
The incident occurred as terrorists wearing explosive belts carried out the suicide bombing at the Hadaya Hotel in the Kurdish-dominated city of Qamishli in Hasaka province, Xinhua reported citing local media, adding five people were killed and eight wounded in the attack.
Two cops with polio team killed in Pakistan
PM expresses concern over preventing the campaign through force
Peshawar, Pakistan: Two policemen guarding a polio vaccination team in northwest Pakistan were shot dead by armed men on Tuesday, police said, the latest setback to efforts to eradicate the crippling disease.
Militant strikes and threats of violence have badly hampered a campaign to stamp out polio in Pakistan, which along with Nigeria and Afghanistan are the only countries where the disease remains endemic.
Tuesday's attack took place in the village of Gandi Umar Khan, about 20 kilometres west of the nearest city of Dera Ismail Khan, on the second day of an innoculation drive, senior police official Sadiq Baluch told AFP.
Nisar Khan Marwat, another police officer, confirmed the attack, adding: "Two police officials were accompanying two local polio workers when four gunmen riding on two motorbikes shot at them."
The policemen died on the spot while the polio workers themselves were unhurt, he added.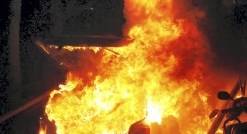 14 killed in insurgent violence in Iraq
English.news.cn   2014-03-11 23:13:21
BAGHDAD, March 11 (Xinhua) — Up to 14 people were killed and 14 others wounded in shootings and bombings, mainly targeting security forces, in Iraq on Tuesday, police said.
In Iraq's western province of Anbar, four soldiers were killed and three others wounded when a land mine struck their patrol in Amriyat al-Fallujah area, near the city of Fallujah, some 50 km west of the Iraqi capital of Baghdad, a provincial police source told Xinhua on condition of anonymity.
In a separate incident, Commander of the Army's 10th Division Ali al-Hashimi was wounded in his foot in a clash with gunmen near the town of Khaldiyah, some 80 km west of Baghdad, the source said.
Also in the province, a sticky bomb attached to a military vehicle exploded and killed an intelligence officer on a main road in south of Fallujah, the source added.