And in the West id you dare point this out as an institutionalized feature in Islamic circles, and who started it, you run risk of prosecution.
Eh, but I don't care, Mohamed according to today's standards would be considered a pedophile, and because he's looked up to as the supreme example of human behavior by the followers of Islam, millions of young prepubescent girls run the risk/or currently are of being raped for life in slave-like faux "marriages".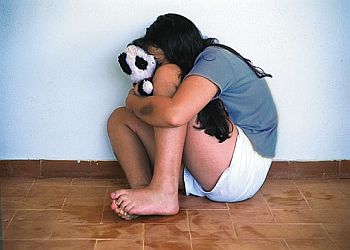 Ban on underage marriage un-Islamic: CII
12 March, 2014
ISLAMABAD: The Council of Islamic Ideology (CII) on Tuesday ruled that Pakistani laws prohibiting marriage of underage children are un-Islamic.
At the end of its two-day session on Tuesday, the CII said that according to Islam there is no minimum age of marriage. Islam does not forbid marriage of young children, the council said. However, the rukhsati (consummation of marriage) is allowed only in the case that both husband and wife have reached puberty.
The CII's ruling comes a day after its chairman, Maulana Muhammad Khan Sheerani said laws regarding second marriage of a man in the presence of the first wife were against religious principles.
"Sharia allows men to have more than one wife and we demand that the government should amend the law," he told reporters after a CII meeting.
The laws require a man to have written approval from his existing wife or wives for another marriage. Sheerani urged the government to formulate sharia-compliant laws related to nikah, divorce, adulthood and "will". According to the constitution, the CII is a recommendatory body that advises parliament in the law-making process, but cannot enact laws on its own.
More here. h/t. TROP