Much the same with garlic, there's no such thing as "just a little bit of sharia".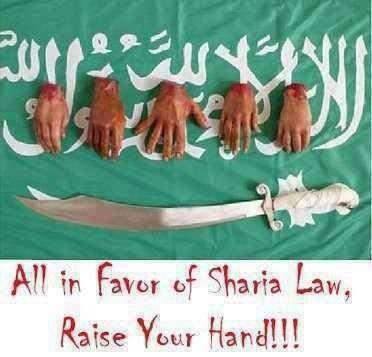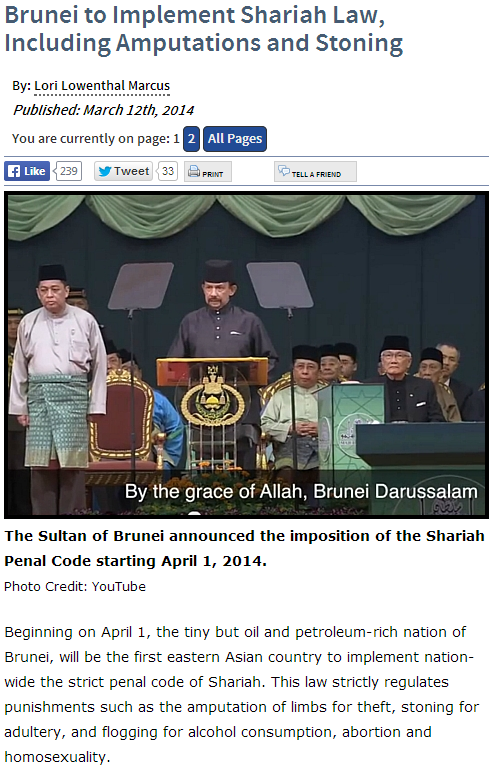 Those punishments are referred to as "hudud," or punishments that are fixed for certain kinds of crimes, ones which are referred to as "claims of Allah." Under strict Islamic law, the sovereign is required to apply those punishments for the stated crimes whether or not the victim complains.
The Sultan of Brunei, Sultan Hassanal Bolkiah, is Brunei's monarch. The Sultan also happens to be the prime minister, as well as the minister of both defense and finance of the tiny nation on the north east coast of the island of Borneo, located in the South China Sea.  Borneo is to the south of the Philippines, and northwest of Australia. Other than its coastline, Brunei is surrounded by Malaysia. Its territory, like that of Malaysia, is non-contiguous.
Brunei has substantial petroleum and natural gas fields. It is ranked fifth in the world for per capita GDP, one ahead of the United States.