Well, that was kind of expected, wasn't it?
Syria's Bashar al-Assad hails Russia's takeover of Crimea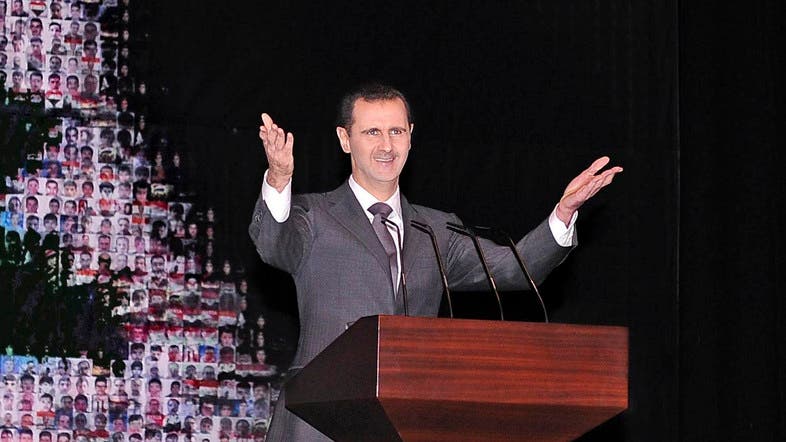 Syria's President Bashar al-Assad speaks at the Opera House in Damascus in this January 6, 2013 file photo. (Reuters)
Staff writer, Al Arabiya News
Friday, 7 March 2014
Syrian President Bashar al-Assad said that Russia's military takeover of Crimea was indicative of President Vladimir Putin's "wise policy" and his efforts to restore "security and stability" in Ukraine after an "attempted coup."
In a letter addressed to the Russian president, Assad said that Putin's military incursion in eastern Ukraine stopped "terrorist extremists" from taking power in Kiev, the Associated Press reported.