Any which way they can, by either hook or crook.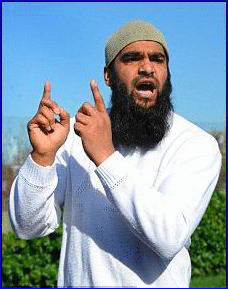 'Jihadist plot to take over Birmingham schools'
Secret documents allege extremist conspiracy to remove heads and staff through dirty tricks campaign
An alleged plot by Islamic fundamentalists to take over Birmingham schools by ousting headteachers and staff through dirty tricks campaigns is being investigated by education chiefs.
The city council and the Birmingham Mail have received documents which purport to show Jihadists are targeting schools and orchestrating false allegations against staff, including non-Muslims, in an operation dubbed Trojan Horse.
Meanwhile, West Midlands Police have reopened a fraud investigation at one school named in the supposed leaked letter – and Ofsted is currently conducting a snap inspection at another.
The documents claim to be leaked written correspondence from one Birmingham fundamentalist to another in Bradford and details plans to roll out Trojan Horse to Bradford as well as Manchester.
The letter states some Birmingham headteachers have already been forced out and predicts others will follow.
**Police probe 'fake letters' at school as two heads named in document quit**
Once ousted, the Muslim fundamentalist group allegedly tries to install its own supporters in key positions to encourage the school to educate children on strict Islamic principles, including the segregation of boys and girls in some lessons.
To achieve the aim some schools apply for Academy status, effectively taking them out of the control of the local education authority, and allowing them to be run on religious lines.
The alleged plot is said to involve recruiting Salafi parents and staff – hard-line followers of Islam – to help spread false allegations about school leaders, including claiming sex education is being promoted to Muslim schoolchildren or Christian prayers.
One passage in the documents states: "We have caused a great amount of organised disruption in Birmingham and as a result we now have our own Academies and are on our way to getting rid of more headteachers and taking over their schools.
"Whilst sometimes the practices we use may not seem the correct way to do things you must remember this is a 'Jihad' and as such all means possible to win the war is acceptable.''
Birmingham City Council was sent the documents in December and has alerted West Midlands Police and the Department for Education.
More here. H/T: EDL Buck