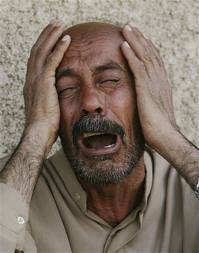 Officer among 3 killed in Libya's Benghazi: Security
AFP , Tuesday 4 Mar 2014
Two separate attacks in the restive eastern Libyan city of Benghazi left three people dead, including an air force officer, a security official said Tuesday.
Colonel Adem Faraj al-Abdelli was found shot dead in his car near a cemetary in the eastern city of Benghazi, the official said on condition of anonymity.
And the bodies of a lawyer and her husband were found the day after the couple were kidnapped by unknown attackers, the same source said, without giving details of how they had been killed.
Benghazi, cradle of the 2011 uprising that toppled Moamer Kadhafi, has seen near-daily attacks, mainly targeting security forces, since his downfall.
Militants in the city have also targeted judges, local government officials and journalists in recent months.
On Sunday, a French engineer was shot dead in Benghazi, several days after the bodies of seven Egyptian Coptic Christians, killed execution-style, were found near the city.
40 killed by regime forces in Syria
4 March 2014
At least 40 people were killed in air offensives mounted by President Bashar al-Assad's regime across Syria on Monday, and over 6,500 citizens fled Syria in the last three days.
London-based Syrian Network for Human Rights (SNHR) watchdog said that 15 people were killed in the suburbs of Damascus, nine in Dara'a, five in Idlib, four in Hama and seven in Homs and Aleppo together.
The Local Coordination Committees of Syria (LCC) reported that regime army helicopters dropped several barrel bombs in Homs, where many buildings were either damaged or demolished.
Air raid campaigns have forced nearly 4,000 Aleppo citizens to leave Syria for Turkey in last three days. Among the refugees are women, children, the injured and the elderly.
Jordan official news agency 'PETRA' reported that nearly 2,500 Syrians entered Jordan in the last few days. The total number of Syrian refugees in Jordan has reached 592 thousand.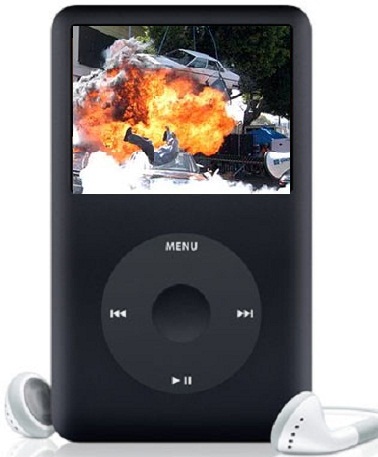 Gunmen Attack Samarra Council; 42 Killed, 74 Wounded Across Iraq
by Margaret Griffis, March 04, 2014
Militants staged an attacked north of Baghdad in the city of Samarra. They were able to hold the local city council building, but were eventually overcome. At least 42 people were killed and 74 more were wounded across the country.
In Anbar province:
Five militants were killed in Ramadi. Four snipers were also killed.
In Falluja, an air strike targeting a car left four people dead and six wounded, including women and children. Four family members were wounded during shelling. Ongoing clashes were reported, and several militants were killed in one of them.
A bomb in Hit left one policeman dead and three more wounded.
Gunmen killed two civilians in Qaim.
Two soldiers were killed and four more were wounded during an attack on a checkpoint at al-Sjer.
Further west at the Syrian border, a militant was killed trying to enter Iraq.
Suicide bombers attack Iraq city council HQ, kill five
By Mahmud Saleh15 hours ago
Iraqis inspect the site of a suicide car bomb attack in the Al-Haq square in Samarra, on July 5, 2013 (AFP Photo/Mahmoud al-Samarrai)
Samarra (Iraq) (AFP) – Suicide bombers attacked the city council headquarters in the Iraqi city of Samarra on Tuesday, took employees hostage and eventually blew themselves up, killing a total of five people.
The attack, which followed a similar operation last December, illustrates the impunity with which militants in Iraq can strike even targets that should be highly secure, as the country suffers its worst violence in years.
Two bombers dressed in police uniforms shot dead a policeman and took control of the council headquarters with employees inside, a police lieutenant colonel said.
Clashes broke out between the militants and security forces, and a suicide bomber detonated an explosives-rigged vehicle near police and Sahwa anti-Al-Qaeda militia forces when they arrived at the scene.
Yemen drone strikes, ambushes kill 10
March 3, 2014 8:00PM ET
At least four suspected Al-Qaeda fighters are among the dead, according to local officials and the state news agency
At least four suspected Al-Qaeda militants were killed in air strikes in Yemen on Monday, following the deaths of several soldiers in the south of the country, local officials and state news agency Saba reported.
Saba said armed men set upon the soldiers in a pair of ambushes, killing six, after the soldiers had foiled a mortar and rocket propelled grenade attack on a gas pipeline in the southern Shabwa province.
The news agency said 14 other soldiers were wounded in the ambushes between Mayfa'a and Radoum districts in Shabwa. Saba did not identify the attackers but the government often blames Islamists linked to Al-Qaeda for trying to sabotage the country's infrastructure.
Local residents said a U.S. drone later targeted a vehicle travelling in the area and killed two of its occupants.
More here (Al-Jizz)