Ya think?
What were they thinking by allowing their services to extend to jihad infested Egypt in the first place? And what tourists (Westerners) in their right minds would want to travel there at all, especially now?
German firms bring holidaymakers out of Sharm el-Sheikh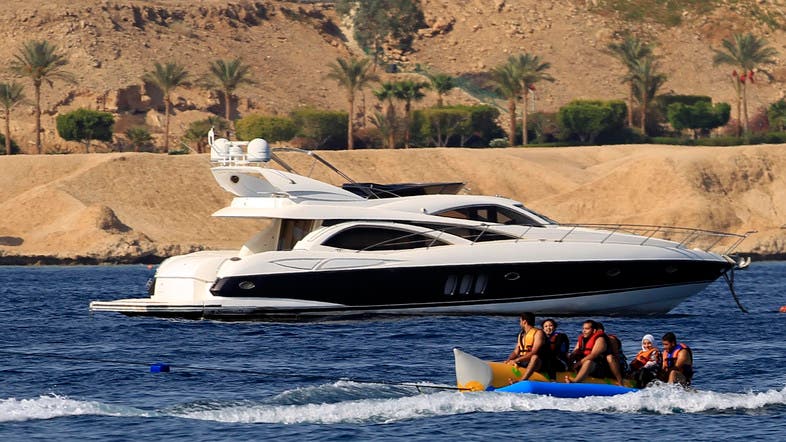 People ride on a banana boat at the Red Sea resort of Sharm el-Sheikh in the South Sinai governorate. (File photo: Reuters)
Reuters, Frankfurt
Thursday, 27 February 2014
German tour operators started bringing clients back from Egypt's Sharm el-Sheikh Red Sea resort on Thursday after Germany's Foreign Office advised against travel to the entire Sinai peninsula.
The German Foreign Office had on Wednesday recommended that its citizens refrain from travelling to the beach resorts on the peninsula and said those there should make arrangements with their travel agent to return early.
Alltours said it was bringing back this evening 120 holidaymakers currently in Sharm el-Sheikh, while TUI Deutschland and Thomas Cook Germany said they were organizing travel back to Germany for its customers there.
The recent bombing of a coach carrying Korean holidaymakers across the peninsula has led to renewed concerns for tourism in Egypt, an industry which provides a livelihood for millions and the government with much-needed foreign currency.
Germans and Russians are the most numerous visitors to the country, which saw tourism revenues plunge 41 percent to $5.9 billion last year due to the waves of unrest that have disrupted the country since the Arab Spring uprising in 2011.