Daniel can write, and he's right on.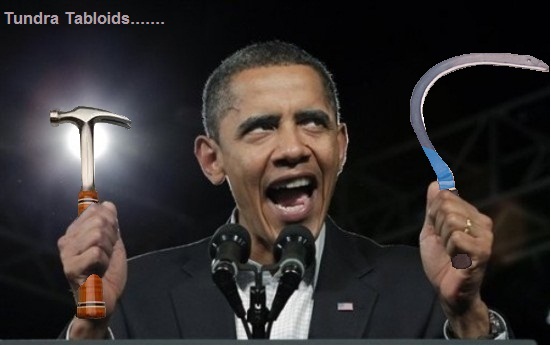 A Socialism Spill on Aisle 9
Posted by Daniel Greenfield @ the Sultan Knish blog
The working class in the United States has no better champion than Barack Obama. Like most champions of the working class, he has never actually worked at a real job and instead divided his time between academia, non-profits and politics which explains his current work ethic in which he tries to get a speech in between every two vacations..
The progressive law professors, who are currently the only thing standing between the working class and the abyss, at least according to other progressive professors, not only haven't worked for a living, but don't know what working for a living entails and don't even understand the concept. Other things that they don't understand include personal responsibility, consequences, elementary arithmetic and human free will.
That last one never fails to throw them for a loop. No sooner do they pass some comprehensive plan intended to ameliorate a terrible problem then they discover that the working people have made a hash out of it. But they never despair because they are certain that there is no progressive solution that cannot be fixed by an even more comprehensive progressive solution.
ObamaCare isn't working? Go Single Payer? There are no more doctors? Outlaw illness. People are still getting sick? Fine them for sabotaging progressive medicine. Like the island whose colonial overlords tried to solve their rat problem by dropping snakes only to discover that it now had a snake problem, progressives always have solutions. The trouble is that they never understand the problem.