Or as the Left would say: Progress!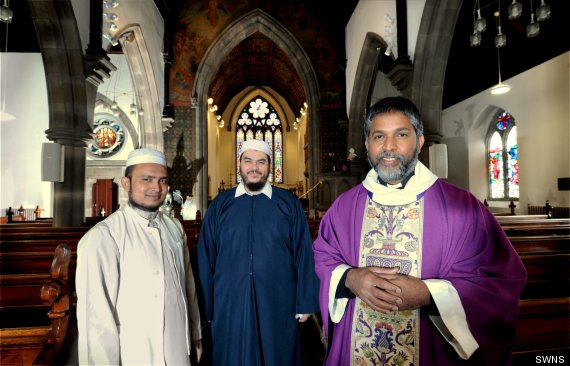 This is the price paid for importing people into the land who should never have been allowed a visa in the first place. The citizenry were never allowed to vote on the ripping up and dismembering of their society. Just open up your doors more widely, dig up your surroundings for them as they supplant your very existence.
Anger over plan to dig up 350,000 bodies in historic London cemetery for Muslim burial site
It is a peaceful resting place for 350,000 souls – an historic graveyard which now serves as a nature reserve.
But plans are afoot to dig up the ancient graves at Tower Hamlets Cemetery – and reopen it as a 21st century burial site.
Officially it would be known as a "multi-faith" cemetery but it is likely that it would principally answer calls for a Muslim graveyard in the largely-Asian East London borough.
The local newspaper has been bombarded with letters from historians and nature lovers declaring: "There is no way we'll allow them to dig up our ancestors."
But the Labour-controlled council's environment spokesman Abdal Ullah appeared to be in no doubt about the feasibility of the plan when he said: "To preserve the respect and dignity for everyone, I think most of the graves would have to be cleared out and we'd start afresh."
He said a corner of the cemetery would be reserved for Muslims who are buried in shrouds at a depth of 6ft and on their side facing Mecca.
By law, any graves more than 75 years old can be removed.
At the cemetery yesterday, liaison officer Ken Greenway – the only paid member of staff tending the 33-acre site – said he was astonished that anyone would even contemplate such a move.
"I'm against it and I have to stand up for that because of the huge value of this site today," he added.
"It's a beautiful haven for wildlife and people."