The douche blogger Silverstein at it again.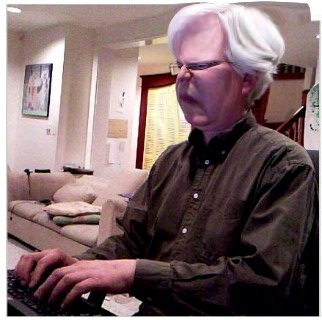 Anti-Israel Blogger Defends His Racism Against Black Zionist
Is the hatred of Israel and Zionism so great that even the ugly stench of racism will be permitted to further that agenda?
By: Lori Lowenthal Marcus Published: February 24th, 2014
Chloé Simone Valdary, Zionist American college student, attacked by anti-Israel racist, Richard Silverstein Photo Credit: Facebook
The Jewish Press first featured Chloé Simone Valdary on our site over a year ago. She is the African American Christian Zionist student founder and president of the University of New Orleans' Allies for Israel. She helped organize and also ran a major pro-Israel event there last spring.
Valdary has only become more sophisticated and deeply devoted to Israel over the past year.
She's been to Israel several times, attended numerous pro-Israel events, written sophisticated op-eds, articles and prose about the Middle East.
In addition to being a junior at the University of New Orleans, Valdary is also the assistant director of special programs at the Institute for Black Solidarity with Israel. She is also currently in the final stages of preparation for her second major pro-Israel event, Declare Your Freedom, to be held in New Orleans this spring.
This past week an outcry arose from New York Israel supporters when it was discovered that the Jewish Museum in New York City planned to provide a platform for Judith Butler, well-known member of the virulently anti-Israel crowd.
[…]
Richard Silverstein, however, a fairly well-known, member of the Israel-is-always-wrong clan but who is generally considered to be too much of a crackpot to invite a response from Israel supporters, crossed a line that shocked many, even considering Silverstein's inglorious history.
In a tweet sent at 8:48 ET, on Feb. 21, Silverstein suggested Valdary was manipulated by Zionists, referred to her as a "Negro," and wrote that she would be making "Uncle Tom" dance with joy, presumably because he saw her pro-Israel activities as sucking up to white folks. This is the tweet:
Anti-Israel blogger Richard Silverstein uses racial slurs to attack an African American Zionist
Read more: h/t: Lori Lowenthal Markus, ‎Z STREET