The ones who promote this myth, are the ones who use it entirely for political purposes.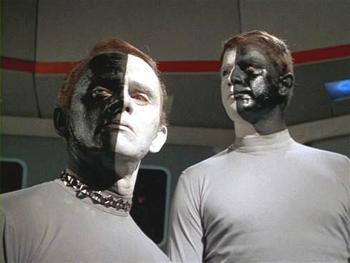 Indeed, John Roman, a senior fellow at the Urban Institute's Justice Policy Center, found (PDF) that of the 53,019 homicides from 2005 through 2010, white-on-black homicides accounted for only 3.9%, while black-on-white homicides were 8.77%. White-on-white and black-on-black homicides accounted for 44.14% and 43.18%, respectively.

Still, this narrative has been in high drive since the public first learned how Trayvon Martin was killed by neighborhood watch volunteer George Zimmerman. In the two years since, black parents have added "beware white gunman" to the long list warnings they issue to their black sons.
There is no white boogeyman
By Yolanda Young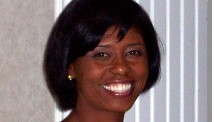 February 20, 2014 — Updated 1745 GMT (0145 HKT)
Editor's note: Yolanda Young is the author of the memoir "On Our Way to Beautiful" and the publisher and CEO of Lawyers of Color. Follow her on Twitter @yolandayoungesq
(CNN) — It's happening again.
Moments after the jury in the "loud music trial" returned with its verdict against Michael Dunn — guilty on three counts of attempted murder and a mistrial on charges of murdering teenager Jordan Davis — a rash of commentaries began popping up.
Writers are now expressing the kind of trepidation and angst that would have us believe that black children are not safe because a white man is lurking around every corner, waiting to shoot down a young man minding his own business.
One of the first to weigh in was The Atlantic's Ta-Nehisi Coates, who equated Davis' murder to the selling away of slave children, a daily occurrence in the antebellum South.
"Jordan Davis had a mother and a father. It did not save him," Coates wrote. "Trayvon Martin had a mother and a father. They could not save him. My son has a father and mother. We cannot protect him from our country, which is our aegis and our assailant.
We cannot protect our children because racism in America is not merely a belief system but a heritage, and the inability of black parents to protect their children is an ancient tradition."
O'Mara: It's not about 'stand your ground'
Does Coates really believe this? More important, does he want his son to internalize this, like one child in a photo taken outside the Duval County Courthouse, holding over his face a sign reading "I Could Be Next" with checked boxes next to the words "loud music," "Skittles" and "hoodies."
I'm not sure if these public voices reflect or inspire the outrage, sadness and fear resounding among black people on social media and article comments. What I do know is that African-Americans' fear that black boys are being hunted down at every turn by white men is just as toxic as the fear white people have of the black boogeyman.
More here. H/T: Fjordman