BDS'ers all crestfallen.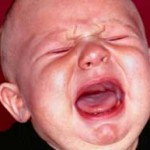 UPDATE 2-Israel's Tamar gas field in $500 mln Jordanian export deal
Feb 19 (Reuters) – The partners in the Tamar natural gas field off Israel's Mediterranean coast have signed a deal to sell at least $500 million of gas over 15 years to two Jordanian companies in the first deal outside of Israel.
Under the agreement, Tamar will supply 66 billion cubic feet to Arab Potash and its unit, Jordan Bromine – a joint venture with U.S. Albemarle – at their facilities near the Dead Sea, Noble Energy said on Wednesday.
Texas-based Noble owns 36 percent of the field. Israel's Delek Group, through its units Avner Oil Exploration and Delek Drilling, holds a 31.25 percent share. Isramco Negev has a 28.75 percent stake, and Dor Gas Exploration holds 4 percent.
More here. H/T: Fjordman