EU trying to capitalize on it as much as possible.
I'm all for the people of the Ukraine, that they get their liberty, and warn them about hitching their horse to the EU's fence post, they're going from the pot into the fire with that move. As for the Eurocrats who are beating their chest in false support of "democracy", and basic human freedoms, shut the hell up you bunch of hypocrites.
UPDATE: Neo-Nazis leading the violent protests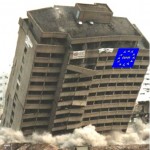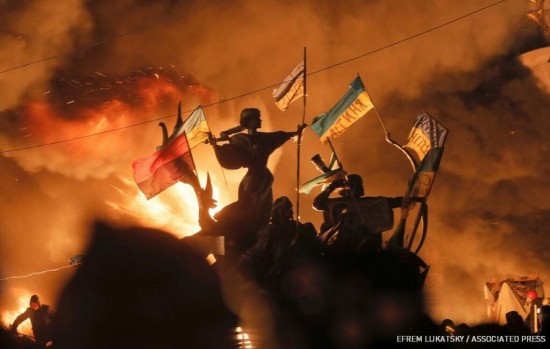 Scores killed in deadly Ukraine day of protest
KIEV, Ukraine (AP) — Protesters advanced on police lines in the heart of the Ukrainian capital on Thursday, prompting government snipers to shoot back and kill scores of people in the country's deadliest day since the breakup of the Soviet Union a quarter-century ago.
The European Union imposed sanctions on those deemed responsible for the violence, and three EU foreign ministers held a long day of talks in Kiev with both embattled President Viktor Yanukovych and leaders of the protests seeking his ouster. But it's increasingly unclear whether either side has the will or ability to compromise.