All connected, all jihad, all of the time.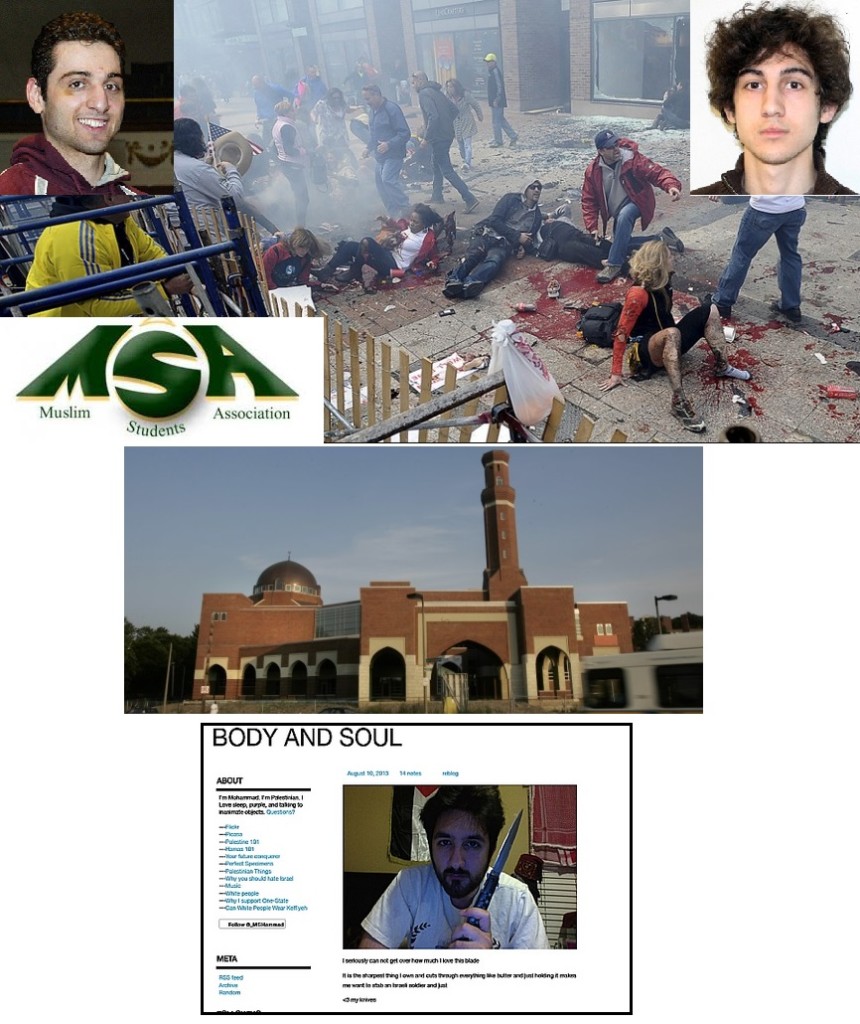 Adina Kutnicki in the following article exposes the links between the jihadists who perpetrated the Boston Massacre of last year, and Muslim Brotherhood student union front groups who try to polish the sheen on an otherwise rotten Islamo-apple. That one of their more profile members, Mohammad Hammad, a GUPS (now former) chapter president in a recent online rant tore away the curtain his group hides behind with his unveiled threat of murdering IDF soldiers and all those who support them, only further underlines the radical nature of these student unions.
Lori Lowenthal Markus also exposes that Hammad is at it once again.
A violence-glorifying student who has made repeated graphic threats against Israelis and pro-Israel Americans is finally gone from SFSU, but is presumably still in San Francisco, along with his knives.
Published: February 19th, 2014
NOT only that, but one would think that America's (mis)educators would have learned their relevant lessons, smarties that they are. And, particularly after 9/11/01, whereby a clear nexus was found between one of its jihadi plotters and MIT's MSA, it should have been their rallying cry! Besides, how hard is it for academia's know-it-alls to close down campus groups? Hmm. Ideologically aligned