Google = stupid, mind numbing political correctness on steroids.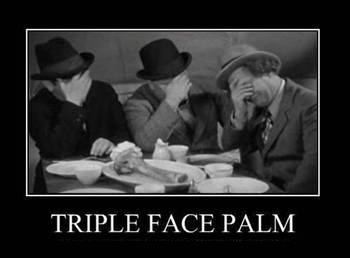 I find it difficult to believe that Google would have a problem with the use of "white mob" in describing a groups of white people ganging up on a hapless black person beating the snot out of him.
NOTE: In fact, it could be said that Google is the one being racist here, holding different standards based on race.
GOOGLE ACCUSES WND OF 'HATE SPEECH'
Cites use of 'black mobs' in coverage of racial attacks
WASHINGTON – The world's most powerful Internet search engine has accused WND of using "hate speech" and has threatened to block ads on the news site over its use of the term "black mobs" in news stories and columns reporting on a two-year epidemic of racial attacks in the U.S.
In response, WND is preemptively blocking Google ads in content in which that phrase appears in past and current stories, including this one. Other ad providers have agreed to step in and fill the gap.
Joseph Farah, editor and CEO of WND, said the Google policy is flawed because it "attempts to censor words and phrases that are truthful and accurate from First Amendment-protected media on the basis of political correctness and faulty algorithmic methodology."
Google notified WND of the plan to begin blocking ads Feb. 7.
Two years ago, WND began investigating and reporting on a spree of unprovoked attacks by groups of blacks on non-black victims, spearheaded by accounts compiled by journalist Colin Flaherty, author of "White Girl Bleed A Lot." The book has been endorsed prominently and repeatedly by celebrated black scholar Thomas Sowell for connecting the dots between hundreds of incidents taking place in cities across the country. Flaherty's reporting also first identified the phenomenon known as "the knockout game," in which groups or individual black people have targeted non-black victims for unprovoked attacks designed to knock them unconscious with a surprise blow to the head.
Read Joseph Farah's defense of the First Amendment in WND's stunning confrontation with Google.
"The answer to violence, whether motivated by race or some other rationalization, is not to turn away from it and hide it from the public, but to expose it to the light of day," Farah said.