Ah, but Islam is politics, and he's not quitting from that.
He's choosing to be a svengali behind the scenes, no doubt that there's all kinds of deals and handshakes going on behind closed doors, and who knows, perhaps even some blackmail as well.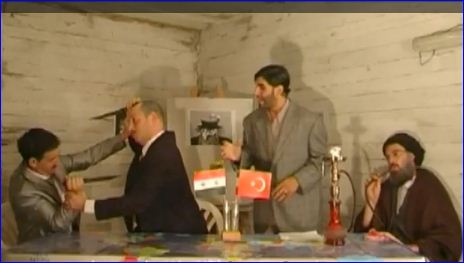 Iraq Shiite cleric Muqtada al-Sadr quits politics
One of Iraq's main political blocs is in question after influential Shiite Muslim cleric Muqtada al-Sadr announced his retirement from politics. The move comes two months before national elections.
Sadr posted a handwritten note on his website announcing his retirement. The note gave no specific reason.
One of Iraq's most influential Shiite clerics who led revolts against US forces in Iraq before their withdrawal in 2011, Sadr has made such announcements before. But if confirmed as permanent, it brings to an end a political career that spanned more than a decade and one which had a major influence on the government.
Sadr also dissolved his political movement and distanced himself from any that uses his name.
"I announce here that I will not interfere in politics. There is no political entity that represents me anymore nor any position in parliament and government," the statement read. "Whoever acts against this will be subjected to legal and religious action."
Sadr said his move was to protect the reputation of the al-Sadr family and end "all the wrongdoings that were conducted, or could be conducted, under their title."
The statement said the charitable and educational organizations run by Sadr would remain open.