The world now minus 11 Bau-sins.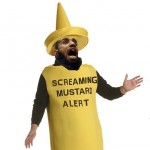 China says 11 'terrorists' killed in new Xinjiang unrest
BY BEN BLANCHARD
BEIJING Fri Feb 14, 2014 9:46am EST
(Reuters) – Eleven "terrorists" were killed during an attack in China's far western region of Xinjiang on Friday, state news agency Xinhua said, in the latest violence to hit a part of the country with a large Muslim population.
A leading member of the ethnic Turkic Uighur community in exile said such attacks were a response to heavy-handed Chinese rule in the region and U.S. Secretary of State John Kerry, on a visit to Beijing, expressed concern over the state of human rights in Xinjiang, to the annoyance of his hosts.
"The terrorists, riding motorbikes and cars, attacked a team of police who were gathering before the gate of a park for routine patrol at around 4 p.m. in Wushi County in the Aksu Prefecture," Xinhua said in an English-language report.
More here. H/T: Fjordman