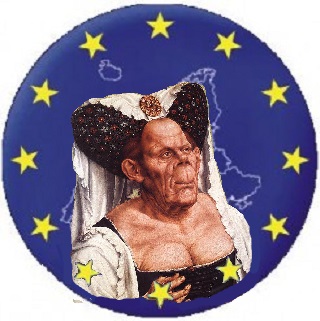 Complaint against Anti-Israel Website Regarding Anti-Semitism
The Center for Information and Documentation about Israel (CIDI) has jointly with the monitoring point for discrimination on the internet, put in a police complaint against the anti-Israel website Stop de Bezetting (Stop the Occupation). On this website insulting texts about Jews are published under the title:
The Jewish Hand behind Internet, Google, Facebook, Wikipedia, Yahoo!, MySpace, Ebay.
The article claims that Jews have penetrated the internet with as purpose to dominate information and to control it. The article is illustrated with pictures of Jews, which, according to the website are part of the internet conspiracy. BNFTN
Source CIDI:
CIDI accusation against Stop the Occupation (Updated)
CIDI has reported in association with the Reporting Discrimination on the Internet (MDI) on 7 February against the website Stop the Occupation. The website contains offensive language about Jews. The article entitled "The Jewish hand behind Internet Google, Facebook, Wikipedia, Yahoo!, MySpace, eBay 'claims that Jews have penetrated the Internet with the aim to dominate the information and check. The product is equipped with names and photos of famous Jewish people according Stop the Occupation are part of the Internet conspiracy.