Norwegian humanitarians!
What would these Norwegian leftist jack asses have to say if an Israeli political youth group (which would never happen) were to be shown standing in front of a poster of the mass murdering terrorist, Anders Breivik, and smiling like Cheshire cats? It would serve them right, but Israeli Jews do not resort to such stupid, negligent, reprehensible behaviour.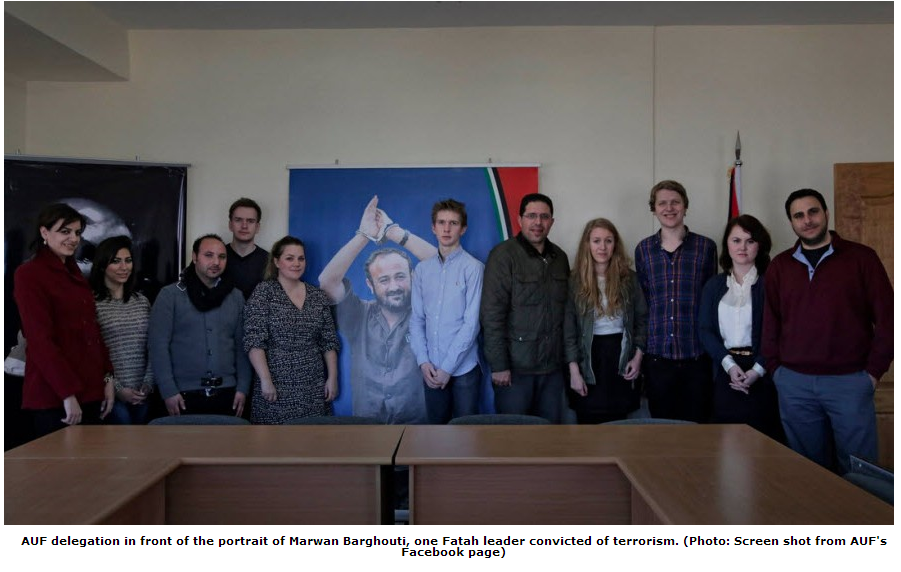 h/t: Defending Jews & Israel From Propaganda- DJIP: A delegation from the Norwegian labor youth party AUF (Leftist extremists) has been on a visit to the West Bank. The AUF leaders proudly posed in front of a portrait of Marwan Barghouti. A known terrorist, found guilty and sentenced for his role in five murders, including the attack at a seafood restaurant in Tel Aviv 5 March 2002 where three civilians were killed.
More here in Norwegian at MIFF
NOTE: Here's more Scandinavian "yumanitarian" dirt bags (Swedes) disguised as orthodox Jews posing with Kalashnikovs with their buddy Arab terrorists somewhere in Paleostinistan.