CAIR (both US and Canadian branches) are in fact Muslim Brotherhood organizations, so it stands to reason how their leaders and members fawn over the founder of the organization that bequeathed modern day Islamic terrorism.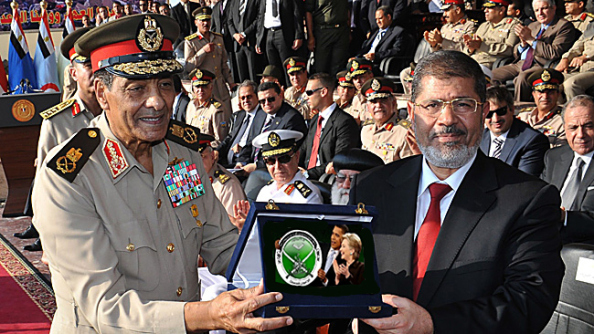 Current NCCM / CAIR-CAN Director Khadija Haffajee was on the Editorial advisory board of a magazine hailing the Muslim Brotherhood founder Hassan al-Banna as "a True Guide"
Écrit par Point de Bascule on 07 Février 2014. Posted in Articles par Point de Bascule
Other CAIR-CAN senior directors praised Hassan al-Banna and vowed to implement his doctrine in Canada.
Hassan al-Banna was described as a role model by three senior directors of the NCCM / CAIR-CAN
When CAIR-CAN became the National Council of Canadian Muslims, it presented itself as "a leading voice that enriches Canadian society through Muslim civic engagement and the promotion of human rights."
This description is misleading given the fact that many of the leaders of the NCCM / CAIR-CAN (past and present) have collaborated with organizations in Canada and abroad whose track records are incompatible with human rights. Although the NCCM / CAIR-CAN Executive Director Ihsaan Gardee claimed in a CBC interview that his organization has never had any relationship with the Washington-based Council on American Islamic Relations (CAIR), documents issued by his own organization prove otherwise.
In the context of the NCCM's recent allegations of defamation against the Prime Minister's Office for having linked the NCCM to Hamas, discussing the relationship between Washington-based CAIR and the NCCM / CAIR-CAN is all the more relevant given the fact that in a 2009 American case, a federal judge concluded that "The [U.S.] government has produced ample evidence to establish the associations of CAIR, ISNA [and other organizations] with Hamas."
The NCCM / CAIR-CAN's claim that it is committed to human rights can also be challenged by looking at the ideologues endorsed by the leaders of this organization over the years. Given the fact that important leaders of the NCCM / CAIR-CAN have openly endorsed ideologues whose goal is to establish a totalitarian society based on sharia, this organization must be considered a threat to human rights and definitely not a source of enrichment for Canadian society.