Puff piece ensues.
Donning a burka (minus the beating to put it on) a Finnish feminist journalist in Me Näiset We Women), explores the grand wonders of looking like a Glad garbage bag while wandering the streets of Helsinki.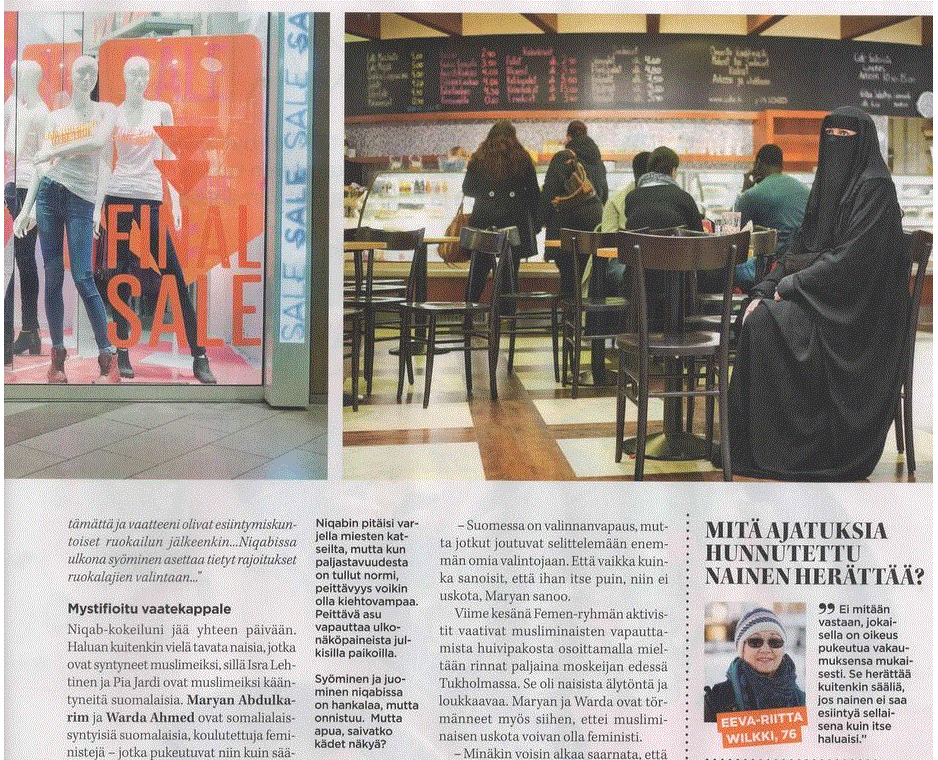 It's absurd, a feminist puff piece lauding the wonderful qualities of walking around in a burka, which is not only forced upon women around the world, it's an offensive garment here in the West, by the mere fact that it implies that our men are not able to control themselves at the sight of a woman. My advice, if you're carrying an umbrella, newspaper or briefcase, and one of them comes your way, use it to block her view of you. If you can't see her face, then offer her the same in return.
NOTE: It degrades women and men alike, and therefore deserving of ridicule and criticism.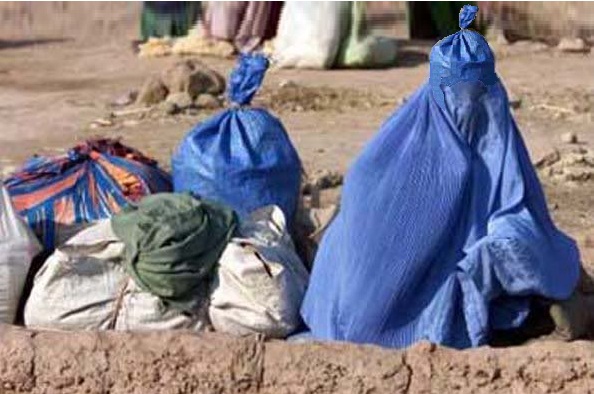 Magazine (in Finnish) available below the fold. H/T: Vasarahammer
ALSO: UK Judiciary Loses Out to Burqa Sophistry
by SHEIKYER MAMI on FEBRUARY 1, 2014
Douglas Murray: SHOULD any of us be unfortunate enough to be called to appear in front of a court any time soon we can at least take some comfort. We may no longer have to show our face. More here…….
« Viimeksi muokattu: 31.01.2014, 10:28:30 kirjoittanut Saippuakupla »