I'm tired of conservatives thinking that they have to be nice to tyrants.
I couldn't care less how many songs he (Seeger) has under his belt, if you're on the wrong side of history, meaning, the side of tyranny, theft and societal agitation and against everything America stands for, then you're no hero of mine, not even close nor do you deserve a proper send off. Take your soapy puke lyrics and be gone, I won't hum them.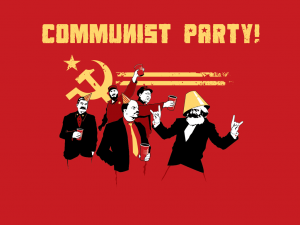 SOCIALIST (TT: Commie puke) FOLK SINGING LEGEND PETE SEEGER DIES AT 94
Pete Seeger, the legendary folk singer, unabashed socialist (TT: Commie puke) and political activist, has died at the age of 94.
The left celebrated Seeger's art and commitment to progressive causes, but those on the right noted his embrace of American enemies during both the Cold War and Vietnam War. He raged against private wealth and marched with the "99 percent" of the Occupy Wall Street movement but died a millionaire.
Seeger's musical life influenced a generation of protest singers, and his far-left views on issues like war, capital punishment, the environment and capitalism epitomized his appeal to those in liberal circles. His hits included Turn, Turn, Turn, Where Have All the Flowers Gone and Goodnight, Irene, and those impacted by his work include Bruce Springsteen, Dave Matthews and, most notably, Bob Dylan.
Seeger spoke openly about his faith and leaned on Bible verses in some of his music, but his activism centered on supporting unions, applauding groups like Occupy Wall Street and emboldening liberal singers to protest with their melodies.