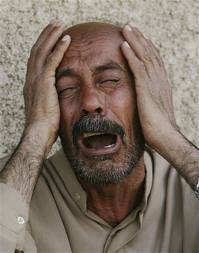 Dozens of Rebels Killed After Philippine Peace Deal Is Struck
MANILA — More than 40 people were killed and a school district supervisor was kidnapped in separate incidents around the island of Mindanao, days after a landmark peace deal was struck with the largest Muslim insurgency group in the Philippines, officials said Wednesday.
The bloodiest battles involved a group opposed to the peace deal, but military commanders said the timing of the fighting was not related to the announcement of the peace agreement and was initiated by police officers and soldiers trying to arrest rebel fighters.
"There is no direct link between the signing of the peace agreement and this operation," Col. Ramon Zagala said in a phone interview. "But it has an effect on the peace process. We consider this group to be a spoiler to the peace agreement."
Aide to Egypt's interior minister killed; ousted president Morsi appears in court
Video: 
Mohamed Morsi shouted angrily in court as he stood at a second trial over prison break charges. Egypt's state news agency says judges decided to postpone the trial. A photo earlier associated with this article incorrectly identified a defendant as Morsi.
By Erin Cunningham, Published: January 28
CAIRO — Gunmen shot and killed a senior police official outside his home in a suburb of Egypt's capital Tuesday in the latest insurgent attack on a law enforcement target.
Also Tuesday, deposed president Mohamed Morsi appeared in a Cairo court to face charges of conspiring with Palestinian and Lebanese militants to break out of prison during Egypt's 2011 uprising.
Officials: two attacks kill seven people in Iraq
(Getty Images/file)
BAGHDAD (AP) — Authorities in Iraq say two separate attacks against the country's security forces have killed seven soldiers and police officers.
Police officials say gunmen attacked a joint security checkpoint near Muqdadiyah town, killing five soldiers and wounding four.
Muqdadiyah is 90 kilometers (60 miles) north of Baghdad.
Also, police and hospital officials say local al-Qaida militants attacked a police station near Fallujah, west of Baghdad, killing two police officers. They say the gunmen used explosives to destroy the station after other officers fled.
All officials spoke on condition of anonymity because they were not authorized to talk to journalists.
Violence has escalated in Iraq over the past year, particularly since late last month after authorities dismantled a Sunni anti-government protest camp and arrested a Sunni lawmaker.
Bomb attacks kill four in Pakistan's Karachi: officials
World | Agence France-Presse | Updated: January 29, 2014 18:57 IST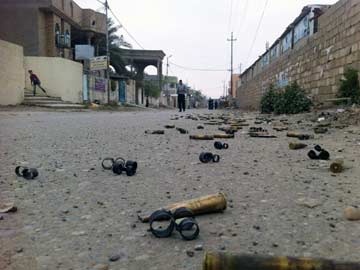 Karachi:  Three bomb blasts including a suicide attack on Pakistani security forces in the commercial hub of Karachi killed four people on Wednesday, officials said, with the Taliban claiming responsibility.
Three paramilitary Rangers and one civilian were killed, while four other people were wounded.
In the first incident, two improvised explosive devices (IEDs) were placed close to a Rangers' checkpost in the busy North Nazimabad neighbourhood, killing one soldier and wounding three when they were detonated remotely.
The IEDs were installed in cement blocks, said senior police officer Amir Farooqi.
Later, a suicide bomber blew himself up at the entrance to the Rangers' headquarters in the same area of the city, killing two of the paramilitaries and a civilian security guard, and wounding another.
"The suicide attacker walked in and tried to enter into the gate when he was intercepted by the security officials and he blew himself up," Farooqi told AFP.
Suicide bomber strikes market in eastern Afghanistan, killing 2 Afghan soldiers
KABUL, AFGHANISTAN –  Provincial authorities say a suicide bomber has killed two Afghan soldiers in a market in eastern Afghanistan.
Shafiqullah Nang, spokesman for the eastern province of Ghazni, said another three civilians were wounded in the blast in a bazaar in the Qarabagh district of the province on Wednesday.
The Taliban claimed responsibility for the bombing in an emailed statement.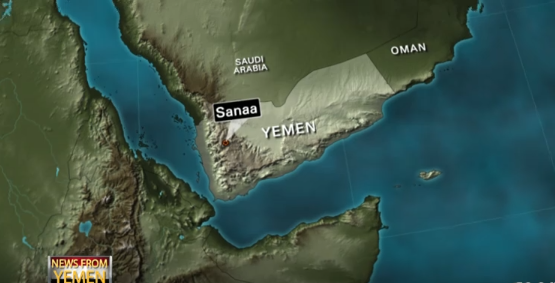 Yemen tribal, sectarian clashes kill 21
Posted: Jan 29, 2014 12:57 AM FSTUpdated: Jan 29, 2014 2:41 PM FST
By AHMED AL-HAJ
Associated Press
SANAA, Yemen (AP) – Yemeni security officials and a tribal leader say sectarian clashes between northern rebels and ultraconservative Salafis have killed at least 21 people and injured dozens in a northern Yemeni city after a truce fell apart.
Officials say the fierce clashes took place in the early hours of Monday in villages in the northern Arhab mountains, nearly two weeks after ultraconservative Salafis and Hawthi rebels reached a cease-fire after weeks of fighting that killed hundreds. The officials spoke on condition of anonymity because they were not authorized to brief the media.