I suspect that the sons of the desert won't using that taxi service.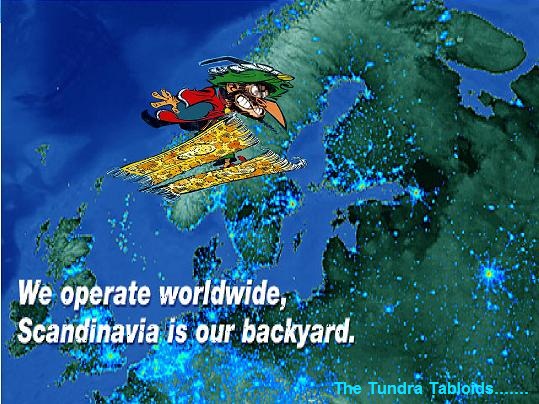 Norway airport launches first dog-sled taxis
A dog sled with happy passenger – Photo: Kirkenes Snow Hotel
Published: 29 Jan 2014 09:51 GMT+01:00
One of Norway's most northerly airports has agreed to accept 'dog taxis', in a drive to lure more tourists to the area.
The first of the eight dog sleds picked up passengers arriving at Kirkenes Airport, Høybuktmoen on Wednesday morning, taking them on a 45-minute trek through the snow to the nearby Kirkenes Snow Hotel.
"As the first airport in Norway offering dog treks straight from the airport,  we expect that within two to five years, it will become a good commercial fixture in our product segment," Ronny Østrem, the chief executive of Kirkenes Snow Hotel,  said in a press statement. "We believe that this will have an impact on whether visitors come to Kirkenes or another destination in Scandinavia."
More here. H/T Fjordman