They finally think so?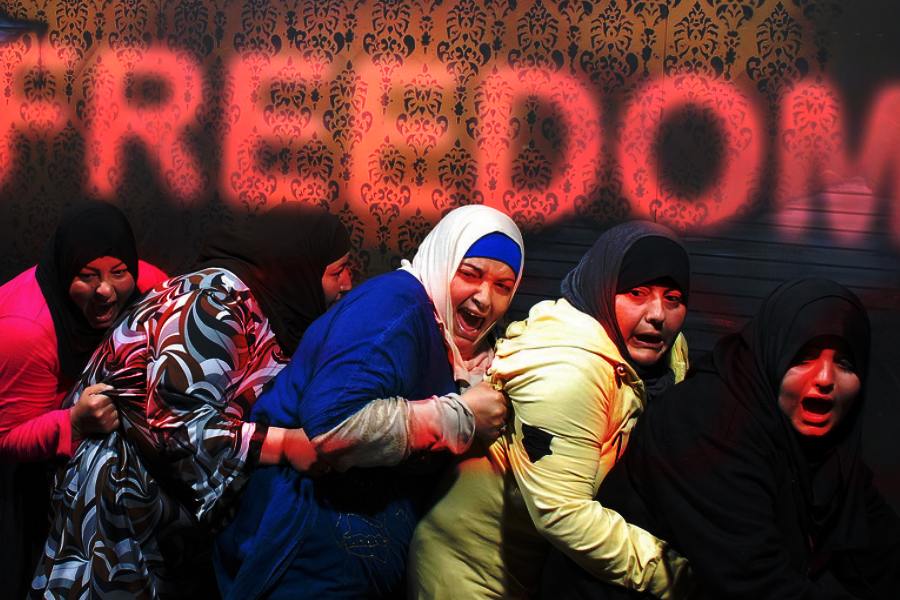 Here's a clue for the think tankers, soon after Kemal Ataturk's death, anti-secular forces were already in motion to over turn the achievements of a secular Turkish state. Call them neo-Ottoman/caliphate throw backs, or whatever, Turkey's slide into an Islamic hell hole has been inching along for some time now.
Freedom and rights in Turkey declining, US think tank says
ISTANBUL – ANKARA
A recent report by the US think tank Freedom House says heavy-handed police crackdowns on Gezi Park protests are conflicting with the freedoms of association and assembly, which are protected in the Turkish Constitution.
Turkey is declining in terms of freedoms and rights, according to the annual report from U.S. think tank Freedom House. The report made particular reference to the harsh police crackdown on protesters during the nationwide Gezi Park protests and the increase in political pressure exerted by the ruling Justice and Development Party (AKP).
This year's "Freedom in the World" report ranks Turkey among the "partly free" countries with a rating of 3.5 out of 7, placing it in the same category as countries such as Libya, Pakistan, Mexico, Ukraine and Indonesia.
The report noted a visible deterioration in associational and organizational rights and the exercise of individual rights, particularly due to the government's response to this year's unprecedented mass demonstrations.
Criticism on police crackdowns 
"Freedoms of association and assembly are protected in the Constitution, and Turkey has an active civil society. However, the police have forcibly broken up public gatherings, with the government justifying its actions by citing the need to maintain order and alleging the presence of violent hooligans and radical groups among the protesters," the report said. It emphasized that not only the Gezi demonstrations but almost every mass protest met with brutal police methods throughout 2013.