Alternative headline:THERE IS NOTHING MODERATE IN ISLAM, THERE IS ONLY ISLAM…….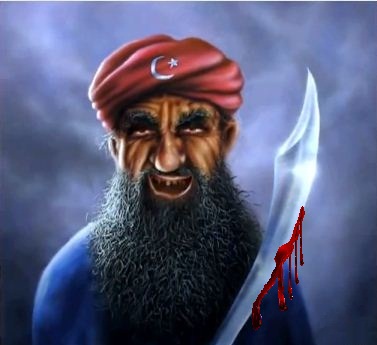 But first, some open faced lying/dissembling by the leader of the Ahmadiyya sect :
Ahmadiyya moderation not all it's cracked up to be
Posted by: Anne Marie Waters 20 January, 2014
I really hate to be a party pooper but there are some questions that need to be asked. There appears to be a growing consensus that the Ahmadiyya sect of Islam is one that should be encouraged and promoted as a welcome representation of moderation within that religion. Even Tommy Robinson, the former leader of the English Defence League, frequently expresses admiration.
Anne Marie Waters
LONDON. The Ahmadis are characterised as a group that is supportive of integration and as a shining example of how Islam can fit happily within a modern liberal democracy. They've been warmly praised by the Mayor of London and several high profile Members of Parliament; primarily for their charity work and the promotion of community understanding and integration.
I however have some reservations. I have debated with members of the Ahmadiyya sect and am somewhat uncomfortable with this firm acclaim.
To give them their due, the Ahmadi community in Britain does regularly preach peace and unity, and on their UK website – Love for All, Hatred for None – they call for "the rejection of violence and terrorism, the separation of mosque and state and the promotion of Human Rights including complete freedom of religion for all."