The sons of the desert are a troubled lot.
How many times have you heard the dawa artists plying their trade in the streets, in articles and on television, that Islam is first and foremost, female friendly?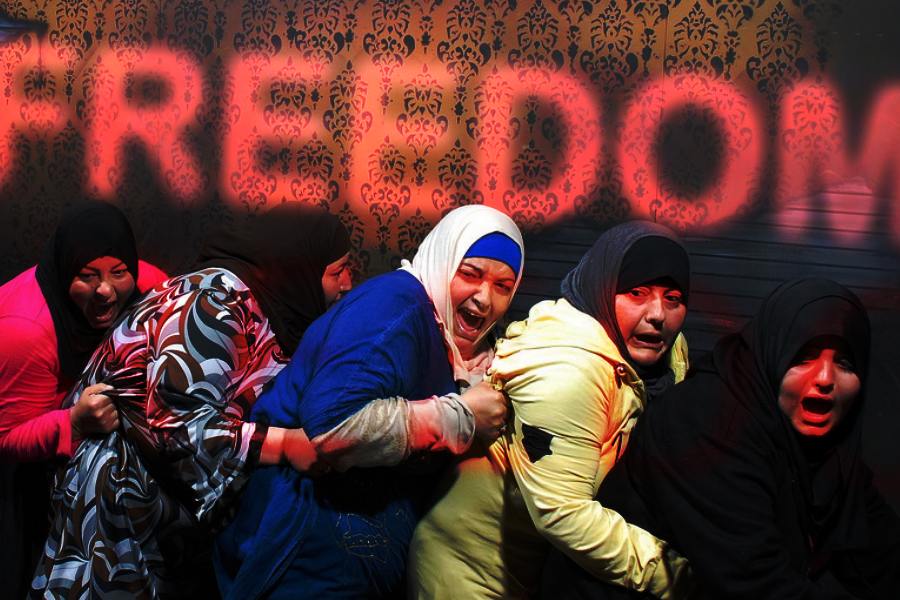 H/T: Ingrid Carlqvist
Dubai to charge Austrian woman victim for illegal sex
21. 01. 14. – 15:00
An Austrian tourist who claimed she was raped by a policeman's son in Dubai in the United Arab Emirates has been told that she is facing jail herself – for having sex outside of marriage.
The 24-year-old woman reported the rape to local police expecting that they would take action against the accused, and instead found herself facing charges.
And even more amazing she claims that she was told by one of the policeman that she complained to that she could escape charges if she were prepared to marry the man that she alleged had raped her in a car during an attack on December 2nd, which is a public holiday in Dubai.
She had been in the region with friends on holiday and accepted an offer by the man to drive her home. But once they had walked into an underground car park underneath a five-star hotel in Yemen he had raped her, she claims.
The man then tried to drive the woman away from the hotel but she managed to jump out of the car screaming for help – where other guests helped her and the police were called.
As well as facing charges of sex outside marriage it is also alleged that she had been drinking. Both actions are illegal in United Arab Emirate State.