Came across this Kari Suomalainen cartoon that was published in the Finnish national daily, Helsingin Sanomat back in 1990 (h/t Olli Immonen), that reflects the prescient thinking of the day. It reads:
15 000 immigrants a year, WELCOME! (Mr.Big Business both beckons and kicks) arrow points to lay-offs and the unemployment line.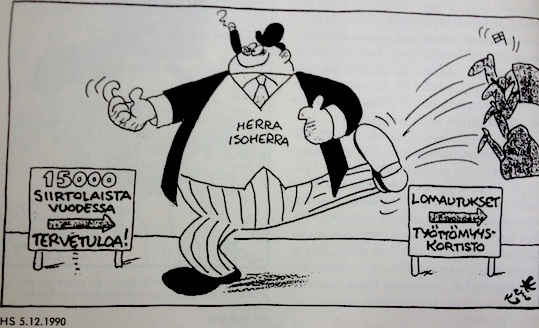 NOTE: This simply wouldn't be published at the HS this day and age.