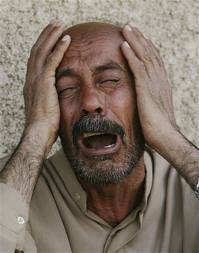 Egyptian forces kill top militant commander in Sinai
PTI | Jan 19, 2014, 10.38 PM IST
CAIRO: The top militant commander of al-Qaida linked Al-Tawhid Wal-Jihad group was killed on Sunday by Egyptian forces during an operation in the Sinai peninsula.
Egyptian military spokesman Ahmed Ali announced that the commander of Al-Tawhid Wal-Jihad, Ahmed Hamdan Harb Malki alias Abu Mariam, was killed during operations aimed at securing the peninsula, which borders Hamas-ruled Gaza Strip.
"The military was able to kill three Islamist figures, including Abu Mariam, in an exchange of fire between the militants and the army," Ali said in a statement.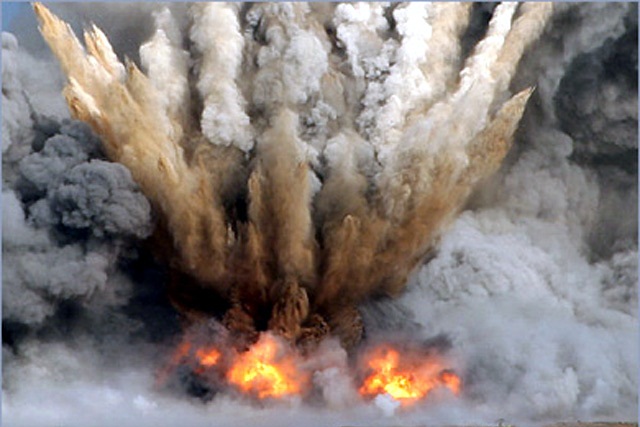 Pakistan Taliban: Deadly blast rips through convoy
At least 20 soldiers have been killed in north-western Pakistan in a bomb blast that struck an army convoy, sources in the security forces say.
At least 24 others were injured in the explosion near the town of Bannu, with fears the death toll will rise.
The source of the explosion is still being investigated.
Pakistan's Taliban said they had carried out the attack as part of a "fight against a secular system" and promised "many more such attacks".
Syria forces kill more militants, seize arms
Foreign-backed militants in Syria (file photo)
Mon Jan 20, 2014 2:12AM GMT
The Syrian Army says it has killed dozens of foreign-backed militants, including several foreigners, and seized their weapons during operations across the country.
Syrian government forces launched attacks against militants in the provinces of Damascus, Deir Ezzor, Homs, Aleppo, Idlib, and Daraa on Sunday and killed a large number of them, the official SANA news agency reported.
In addition, the Syrian armed forces captured many machine guns, sniper rifles, rocket launchers, mortar shells, anti-tank missiles and Israeli-made rifles.
The Syrian army has recently conducted successful clean-up operations across the country, inflicting heavy losses on the militants.
More here. (warning, Iranian propaganda site, Press TV)
22 killed in blast at Pakistani army checkpoint; Taliban claim responsibility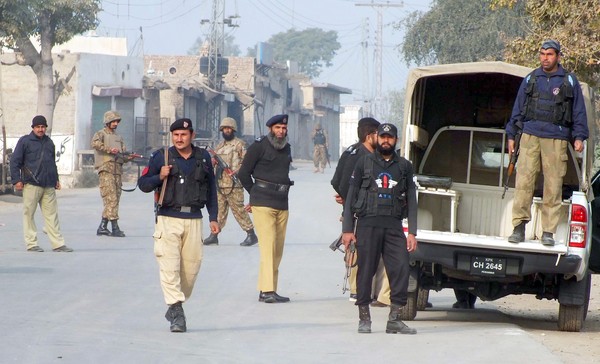 By Sophia Saifi for CNN
January 19, 2014 — Updated 1848 GMT (0248 HKT)
Islamabad, Pakistan (CNN) — At least 22 people were killed and 38 others injured in a blast at an army checkpoint in the northern Pakistani city of Bannu on Sunday, intelligence officials said.
The blast struck an army convoy traveling from Bannu to Miranshah, the officials said. The convoy included both military and civilian vehicles.
According to the intelligence officials, an improvised explosive device had been planted in an 18-seater van. The majority of those killed were passengers on that van.
In the wake of the attack, which he strongly condemned, Pakistani Prime Minister Nawaz Sharif said he was canceling a planned trip to Davos, Switzerland. The World Economic Forum starts there Wednesday.
Sudan rebels say dozens killed, tank destroyed in Blue Nile
January 19, 2014 07:37 PM
A member of South Sudan's former rebel army the Sudan People's Liberation Army (SPLA) walks with a rocket-propelled grenade launcher in the key north oil city of Bentiu after capturing it from rebels on January 12, 2014. (AFP PHOTO/SIMON MAINA)
KHARTOUM: Rebels in Sudan's Blue Nile state on Sunday claimed to have killed dozens of soldiers and disabled a tank during battle, but the military said it was the victor.
The Sudan People's Liberation Army-North said it "managed to destroy" a government convoy at Malkan on Friday.
Insurgents seized two other tanks in good condition along with long-range artillery pieces and various weapons, a rebel statement said, disputing government claims to have occupied the Malkan area.
Sudan Armed Forces spokesman Sawarmi Khaled Saad told AFP the battle in the southern Ingessana Hills had occurred 10 days ago, when Khartoum's forces defeated the rebels.