Calling this Muslim a mendacious liar is a criminal offence? It's a public service!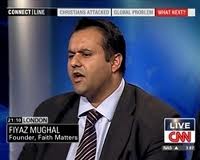 In today's Britain, Winston Churchill would have the book thrown at him.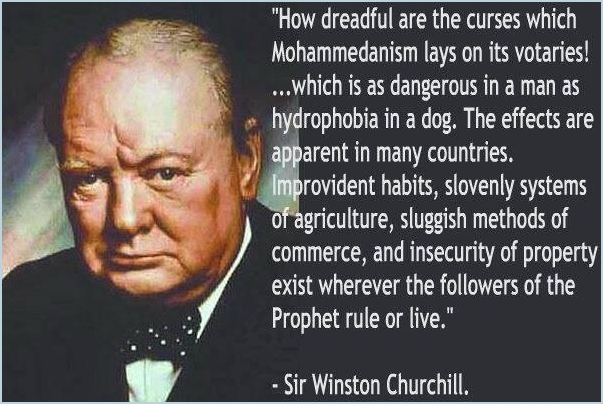 It would appear that Mr Burton has become a victim of sharia, just like victims of bulling and persecution in many Organisation of Islamic Cooperation (OIC) member states where sharia provision are applied more directly.  The specific sharia concepts that appear to be being implemented in this case in the UK are the concepts of slander (ghiba) and talebearing (namima).

The Islamic concept of slander is very different to what Western law recognises (see http://legal-dictionary.thefreedictionary.com/slander).  Western legal systems tend to require a statement in question to be untrue.  However, under sharia truth is irrelevant.  The well respected manual of sharia law, Reliance of the Traveller refers to slander and talebearing in the following terms:

"Slander (ghiba) means to mention anything concerning a person that he would dislike, whether about his body, religion, everyday life, self, disposition, son father, wife, servant, turban, garment, gait, movements, smiling, dissoluteness, frowning, cheerfulness, or anything else concerning him." (page 730, r2.2)

"As for talebearing (namima), it consists of quoting someone's words to another in a way that worsens relations between them." (page 731, r2.3)
Tim Burton – Victims of Sharia
By 
Aeneas
 • on January 17, 2014
The West Midlands region of the United Kingdom
SHARIA REFERENCE
Slander (ghiba) – Reliance of the Traveller (page 730, r2.2); and Talebearing (namima) – Reliance of the Traveller (page 731, r2.3).
HUMAN RIGHTS ABUSED
Freedom of expression.
HUMAN RIGHTS REFERENCES
Universal Declaration of Human Rights Article 19 (freedom of opinion and expression); European Convention of Human Rights Article 10 (freedom of expression); United States Constitution First Amendment (freedom of expression).
REPORT FROM Liberty GB
BACKGROUND TO THE CASE
Liberty GB states the following on its website:
'Last week Liberty GB radio host, Tim Burton, was charged by West Midlands Police with racially aggravated harassment, after his post on Twitter described a prominent individual as "a mendacious grievance-mongering taqiyya-artist".' (for more details see the Liberty GB website)
Mr Burton was clearly expressing a personal opinion and should therefore be protected under the right to freedom of expression that Britons supposedly still enjoy.  Also the issue of truth was not mentioned and to the best of our knowledge no legal proceedings have been initiated on grounds of defamation.  Of course we are not making a judgement here about whether the remarks were true or false – that would be a matter for the civil courts.
The apparent heavy handed and overzealous approach of the UK police is especially worrying in that it may discourage people in the public eye, who make decisions effecting society, from being held to account – something that is essential in any functioning democracy.  If this sort of official action is allowed by current hate crime legislation then it is clear that such legislation is in desperate need of review if the UK is to meet its international human rights obligations.
The fact that the Mr Burton has been charged suggests that sharia norms are increasingly becoming embedded into British society at the expense of traditional conceptions of law and justice.  However, sharia is not been implemented openly and honestly, but by stealth, often via ill-defined and broadly applied 'hate crime' regulations.