The Wilson's in action!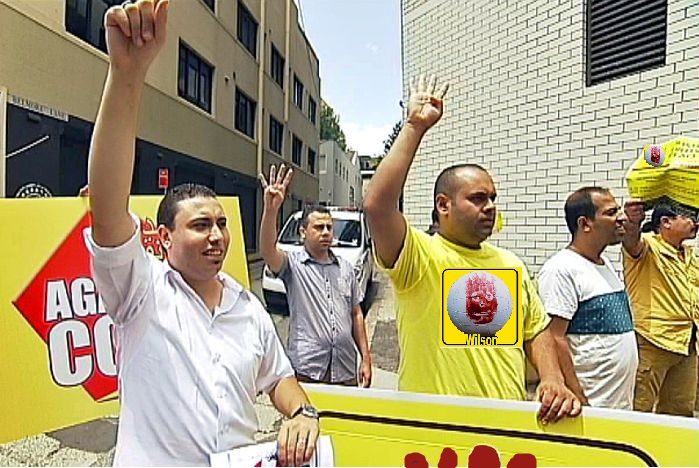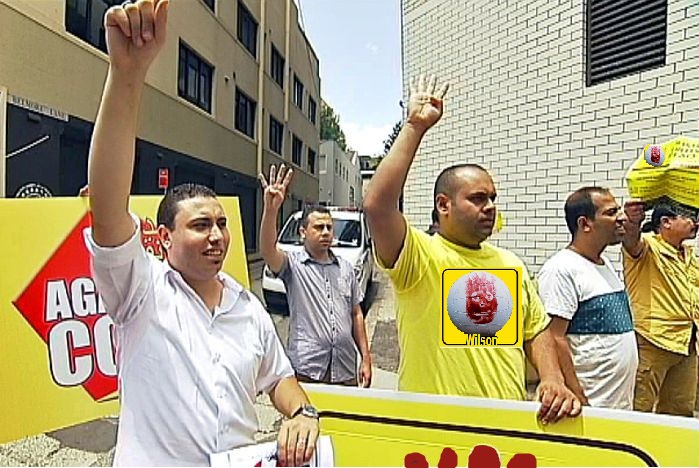 Australia: Coptic Christians Vote Despite Being Threatened by Muslim Brotherhood Thugs (TT: Wilsons)
by SHEIKYERMAMI on JANUARY 16, 2014
Australia: Ikhwan-Aligned Muslims Try To Intimidate Those Egyptians in Australia Who Go To Vote for New Egyptian Referendum 

It's there in a report from one "Souheil Damouny" that appeared in Australia's ABC; click on the link to see a picture of the menacing male Muslim gang, displaying the sinister black hand on a yellow ground (in the old days, one of the symbols of the Ikhwan was a "Black Hand"), past whom those Egyptians who intended to vote for their new constitution had to run the gauntlet.  It should be borne in mind, by the by, that the great majority of persons of Egyptian background and /or citizenship who reside in Australia are not Muslims, but Coptic Christians. So to a large extent that photograph depicts a Muslim threat to Copts…brazenly declared on Australilan soil.
More here at Sheik Yer'Mami (PBUH)