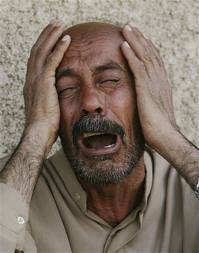 Recruit to Syria 'killed' in war
JARED OWENS
THE AUSTRALIAN
JANUARY 18, 2014 12:00AM
A SECOND young Australian man linked to alleged jihadi recruiter Hamdi Alqudsi has reportedly been killed after joining Syria's bloody civil war.
Caner Temel, aged in his early 20s and of Turkish heritage, travelled from his western Sydney home to the war-torn Arab state about seven months ago and last contacted his family on Monday but has disappeared.
One killed in Egypt as police, Islamists clash: security
January 17, 2014 02:13 PM (Last updated: January 17, 2014 03:35 PM)
Police clamped down on protests in several cities, firing tear gas at the Islamists who aimed fire works at the riot police in one incident, police officials said.
Supporters of Egypt's ousted President Mohammad Morsi run for cover as Egypt's security forces shoot tear gas to disperse the gathering near Cairo University in Giza, Egypt, Thursday, Jan. 16, 2014. (AP Photo/Ahmed Omar)
CAIRO: At least one person was killed in clashes in Egypt Friday as police dispersed protesters loyal to ousted Islamist President Mohammad Morsi, security officials said.
One man was killed and three were wounded in the clashes in Fayoum, a city south west of Cairo.
The protests come ahead of the announcement of official results for a constitutional referendum the military-installed government billed as an endorsement of Morsi's overthrow in July.
Syrian rockets kill seven in Lebanese border town
At least 15 wounded in Arsal transit camp, Lebanon's state news agency reports,
By Reuters | Jan. 17, 2014 | 1:32 PM
Arsal Refugee Camp in Lebanon Photo by AP
Rocket fire into the Lebanese border town of Arsal killed at least seven people and wounded 15 on Friday, Lebanon's state news agency said, in one of several such salvoes to hit towns bordering war-torn Syria.
At least 10 rockets have struck Lebanese frontier areas, according to local security sources, in further spillover from Syria's civil war that has raised tensions across Lebanon.
Lebanon, itself shattered by civil war from 1975 to 1990, has been struggling to keep itself out of the nearly three-year conflict raging in its much larger neighbour, with more than 100,000 people killed there.
But with sectarian sympathies aligning different Lebanese groups with Syria's warring parties, spillover has become increasingly frequent. Lebanon is now coping with increased car bombings, some of them hitting the heart of the capital Beirut.
3 killed as bomb rips through train in Pakistan
A Pakistan Railways official says a bomb blast has targeted a train, killing three passengers and injuring 15 others.
Mohammad Ejaz says Friday's blast took place as the train was en route from the northwestern city of Peshawar to the southern port city of Karachi. The explosion blew up the train tracks in the central district of Rajanpur.
No one immediately claimed responsibility for the attack.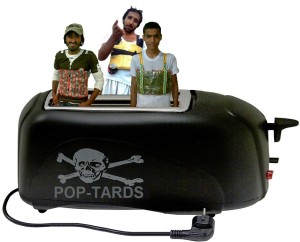 5 Yemen troops killed in al-Qaeda attack
Security officials said suspected al-Qaeda militants have attacked a military camp in central Yemen, sparking heavy clashes that killed at least five soldiers.
The officials said militants tried to storm the camp on Thursday morning on the outskirts of the city of Radda, 160 kilometres south of the capital, Sanaa.
They said the attack also wounded 10 soldiers. The military sent reinforcements and helicopters hovered overhead as the battle raged.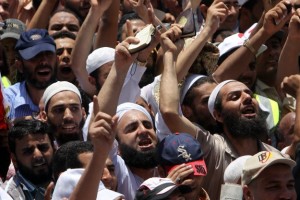 Egypt: seven Morsi supporters killed in clashes with police
Four killed in Heliopolis (Cairo) as protesters lob Molotovs
(ANSAmed) – CAIRO, JANUARY 17 – Four Morsi supporters were shot dead Friday in heavy clashes with police in the Cairo district of Heliopolis, security sources said. Protesters returned fire with Molotov cocktails.
Two more pro-Morsi protesters died in Fayoum Governorate and one died in 6th of October City, south of Cairo. Police used tear gas to disperse pro-Morsi protesters blocking a main road in Maadi, in downtown Cairo. Also in the capital, in the Ain Shams area, a security checkpoint – which earlier reports said was a police station – was set on fire.
Residents of El-Hawamdeyya, in Giza, attacked pro-Morsi protesters with fireworks. Clashes were reported in the upscale Mohandessin district near Cairo, in Nasr City, on Al Azhar and Cairo university campuses – where a student was killed Thursday – and in Suez, Beheira, Sharqiya, and Alexandria, where 14 protesters were arrested. Three people were wounded in clashes in Ismailiyah.