Corruption follows the sons of the desert like flies to a turd.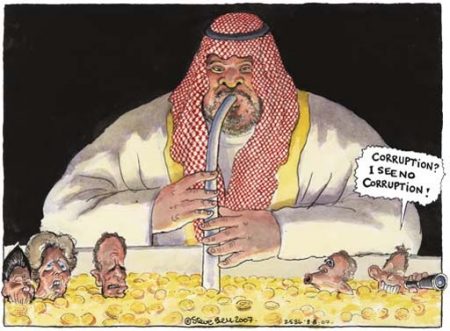 NOTE: KPMG is one of the world's largest audit firms – not only in the Netherlands.
First from BadNewsFromTheNetherlands:
Major Accountancy Firm Pays Penalty for Collaborating with Client who Paid Huge Bribes in Saudi Arabia
The major accountancy firm KPMG has paid a penalty of 7 million Euro to the Dutch government, as it has collaborated in hiding hundreds of millions of dollars in bribes by their client Ballast Nedam. The building firm has paid these bribes to Saudi Arabians for contracts carried out in the country.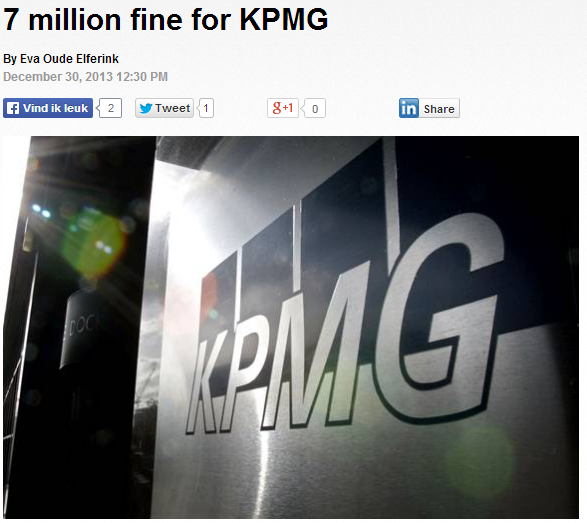 The settlement is the culmination of a criminal investigation by the Public Prosecutor (OM), which began in 2012.Following is a client of the accounting firm, the Dutch construction company Ballast Nedam.
To get assignments, the Amsterdam-based construction company bribes to Saudi Arabia. The final responsibility of KPMG partners who were responsible for monitoring at Ballast Nedam, were aware of these payments and participated in concealing it in the records.
Cover-up
is striking that the case is only now coming to light, as the offenses took place between 2000 and 2003. In KMPG this case was much earlier on the radar, says Marcel Pheijffer, professor accountancy Nyenrode Business University. "At least the news shows that the order came. Internally somewhere between 2003 and 2004"