Obama couldn't care less.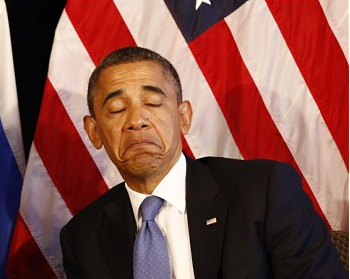 Iraqi diplomat wants Obama engagement in al Qaeda crisis
Ambassador praises Bush's 'ownership' of relationship
Iraq's ambassador to Washington says the Obama administration doesn't fully grasp the consequences of failing to more aggressively combat a surging al Qaeda threat inside his country, pointedly suggesting that President Obama has been less engaged with Baghdad than his predecessor.
"The administration has to have a better understanding of any adverse impact of any delay in provision of support to Iraq," Ambassador Lukman Faily told The Washington Times in an interview Wednesday. "It cannot afford a whole town or province of Iraq falling to al Qaeda and becoming a safe haven. It's against the U.S. strategic interest. It's against the U.S. national security to do that."
Asked whether the White House could do more to facilitate a tighter relationship with Iraq, Mr. Faily said, "to a certain extent they can. But we are no longer in a period in which we had President Bush, who took ownership of that relationship."
With al Qaeda-linked violence surging in Iraq, Mr. Faily urged U.S. leaders in both parties to stop allowing military and nation-building resources for his country to become embroiled in domestic U.S. politics even as he dismissed suggestions that Iraq is in danger of falling into a full-fledged civil war between its Shiite and Sunni populations.
"I personally think that it's tragic that the issue of the whole American project in Iraq is now becoming a ball in relations to the party politics within D.C.," the ambassador said. "I don't think it's beneficial for the United States. It's definitely not beneficial for Iraq to become a tool in Republican versus Democrat or whomever.