War crimes, but the UN sits mute.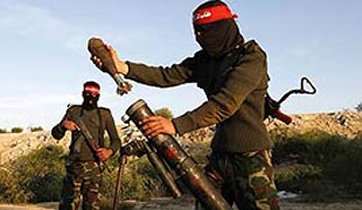 I couldn't blame Israeli citizens who felt justified in doing a real "tit-for-tat" and fired off a volley of their own, with J'lem turning a blind eye.
NOTE: Mortars are shorter ranged and there's really no way to guard against them with Iron Dome missiles. h/t: Brian John Thomas
Volley of mortars launched from Gaza at IDF patrol
No casualties or damage in Israel; two reported hurt in Gaza after IDF hits back with planes
Three mortars were launched from the Gaza Strip at an IDF patrol early Thursday morning.
All three shells exploded on the border fence between Israel and the Gaza Strip, in the southern Eshkol region.
No casualties or damage were reported.
Israeli planes struck Gazan terror cells in retaliation after the attack, the Israel Defense Forces spokesperson's unit said, and two people in the Strip were taken to a hospital with injuries.
The army said it had "intercepted terrorists during their final preparations to launch rockets towards Israel."