Not all is doom and gloom.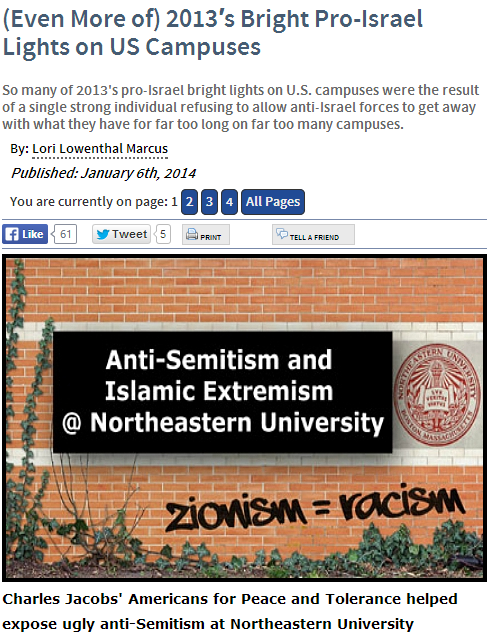 Photo Credit: Americans for Peace and Tolerance
There was so many new and/or successful pro-Israel initiatives on U.S. campuses in 2013, that, in order to explain how creative and successful each was, it warranted a two part article.
This is the second part, the first ran on December 31, "Guess What: 2013 was a Great Pro-Israel Year on US Campuses!"
Most of the stars reported here were born out of some stalwart's refusal to allow the anti-Israel forces to get away with the kind of mischief they have enjoyed for far too long on far too many campuses.
Hat's off to the initial seven and to the following five:
8.  A brand new, student conceived of and run organization was created in late 2013 in response to a specific event, but so generalizable, it's a surprise it took this long for pro-Israel students on U.S. campuses to create.
The name of this new initiative is Students for Accuracy about Israeli and Palestinian Affairs. According to Daniel Mael, co-founder and Brandeis University junior from Newton, Massachusetts, SAIPA was not created as a "hasbara" organization. Instead, it is intended to ensure that public conversations or events about the Arab-Israeli conflict take place before an audience that has been provided with accurate facts and appropriate context.
Think of SAIPA as a CAMERA-like organization that deals with campus events about the Middle East, rather than with media coverage of the Middle East.