Amazingly stupid.
Not even electronic ankle tags will be in use. We always have to place the jihadis' human rights before that of the civil rights (like the right life, liberty and happiness) of our fellow citizens, we're so humane that way.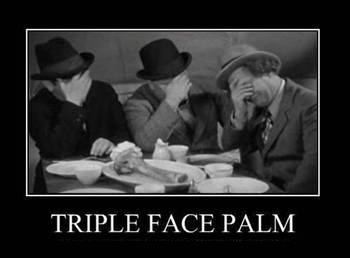 Would-be suicide bomber among SEVEN dangerous Al-Qaeda suspects to be freed from curfew within days
Suspects monitored by electronic tags and curfews to be freed this month

Two of the men are accused of plotting to blow up transatlantic flights


One attended camp with those behind failed 2005 London bombings

The seven unnamed men were placed under monitoring in 2012

Curbs only last two years unless suspects have engaged in 'new' terrorist-related activity

By JENNIFER SMITH
PUBLISHED: 09:18 GMT, 5 January 2014 | UPDATED: 09:20 GMT, 5 January 2014
Seven dangerous Al-Qaeda suspects are to be freed from Government curfews and able to walk the streets within days, it has emerged.

The men, some of whom are suspected of plotting to kill thousands on transatlantic airliners, will no longer be bound by electronic tags or curfew restrictions after the terrorism prevention orders are lifted.

The measures were introduced in 2012 to replace Labour government rules which, according to the Liberal Democrats, undermined the suspects' human rights. 
However they only last two years unless the government can prove the suspects have engaged in 'new' terrorist-related activity.
Mohammed Ahmed Mohamed vanished after cutting off his electronic tag and disguising himself in a burqa
Officials say such proof is hard if not impossible to come by as the men, who have not been named, know their behavior is being monitored. 
Under the curbs, suspects are required to stay at home for up to 10 hours each night, wear electronic tags and are banned from certain places. 
Among the seven due to be freed this month is a would-be suicide bomber known only by his initials, AM.

The Sunday Times reports the 26-year-old was involved in what investigators called 'Operation Overt', a plot to attack flights from London to America in 2006.
Another is, BF, a former train driver who was part of a group of British extremists seeking terrorist training in Pakistan.