Obama shocked over the news.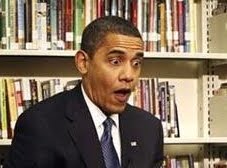 24 Muslim Brotherhood members investigated for attacking house of anti-Morsi activist
Twenty-four Muslim Brotherhood members arrested Friday are accused of forming a terrorist cell and attacking the home of Tamarod co-founder Mahmoud Badr
Ahram Online, Saturday 4 Jan 2014
Mahmoud Badr, a leader of the Tamarud youth movement (Photo: Reuters)
Twenty-four Muslim Brotherhood members were referred to the general prosecution Saturday on charges of forming a terrorist group, disturbing public security, and attacking the home of Mahmoud Badr, co-founder of the Rebel (Tamarod) campaign that spearheaded protests against former president Mohamed Morsi.
The 24 accused were arrested Friday, a day that witnessed the deadliest clashes in two months as 14 were killed across Egypt in clashes between pro-Morsi protesters and security forces.
The Rebel campaign, whose petition against Morsi mobilised millions for the 30 June protests that led to the ouster of Muslim Brotherhood leader Morsi from the presidency, said on its Facebook page Friday that Muslim Brotherhood supporters were attacking Badr's home and that residents of the neighbourhood clashed with the attackers in an attempt to protect the building.
It was unclear whether Badr was inside the building.