Eh, I'd let her rot in the can.
Oh, and if she suddenly gets cured, does she get thrown back in?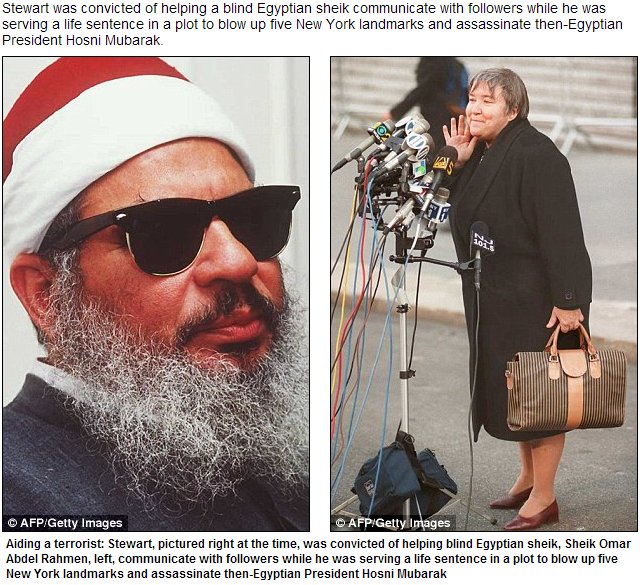 She has been imprisoned since 2009 and wasn't scheduled for release until August 2018.
She was first diagnosed with breast cancer in November 2005. The cancer went into remission but was discovered to have recurred after she was imprisoned. Supporters had rallied to get her released.

'Despite aggressive treatment, doctors have advised that her prognosis is poor,' the prosecutors' letter said, adding she also has been diagnosed with anemia, high blood pressure, asthma and Type 2 diabetes.

Stewart also had written to the judge, saying she didn't want to die in 'a strange and loveless place' and wanted to go home.