Carrying a handgun would be the simplest of solutions.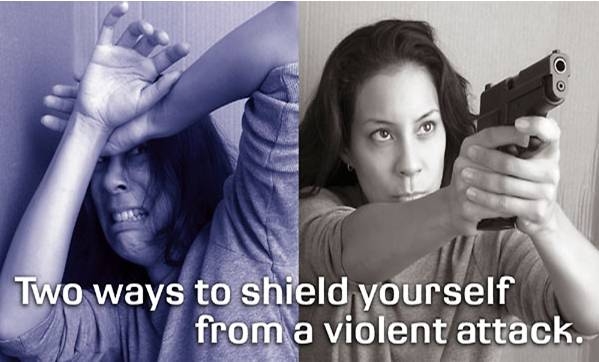 It's an Arab phenomenon. Oh, and for all you BDS morons, yes, your antisemitic boycotting does in fact impact negatively upon Arab students as well, because, shocker, Arabs and Jews attend the same universities.
Hebrew University women learn to fend off Arabs making sexual advances
By DANIEL K. EISENBUD
01/01/2014 02:19
The initiative was created following a series complaints by Arab and Jewish female students of crude advances by young Palestinian men.
Students learn to fend off Arabs who make sexual advances Photo: Courtesy Hebrew University of Jerusalem
To combat increasingly brazen cases of sexual harassment against female Hebrew University students by young Arabs living near their French Hill dormitories, two student organizations are collaborating to offer self-defense and empowerment courses.
The initiative, spearheaded by the university-affiliated Yerushalmiot (Women of Jerusalem) and Hitorerut (Awakening on Campus), was created following a series complaints by Arab and Jewish female students of unwanted and crude advances by young Palestinian men.
"On a daily basis both Palestinian and Jewish women are being harassed by these young Arab [residents] living near the French Hill neighborhood," said Eitan Mamrud, chairman of Hitorerut. "It's a major issue, and while I don't know the number of complaints, it's just getting worse, so we want to provide a holistic solution."
Mamrud said the majority of incidents had occurred at night, while the students were walking from campus to the dormitories, 10-15 minutes away.
"It can be a small thing, like a car following them and [its occupants] shouting crude comments to scare them, or having their breasts groped," he said. "It's not safe and it's not supposed to be like this. It's wrong."
To empower the women, Mamrud said his organization had joined forces with Yerushalmiot to face the problem head-on by setting up two classes to address the students' concerns and teach them how to respond.
The first session, which took place Sunday on campus, was primarily theoretical and discussed different types of aggression.
The second class, on Monday, will instruct women how to physically defend themselves.