Antisemites exchange baton.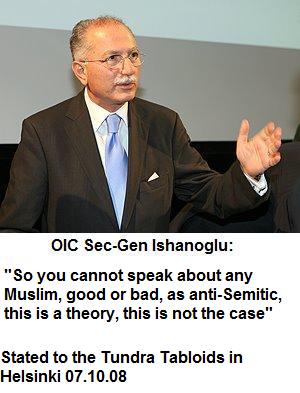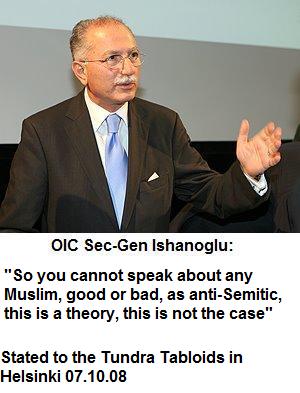 This will be a year of even more outrageous statements emanating from the office of the new secretary general as he seeks to make his mark in his new capacity as the head of the loathsome totalitarian entity, the OIC.
NOTE: For all those who refuse to view the OIC as a functioning caliphate, think again, especially all of you douschebag Islam academics who say that caliphate has to fulfill certain requirements before officially becoming one.
"The establishment of the Organization of the Islamic Conference can be seen as the embodiment of the concept of Islamic solidarity in the contemporary world," he continued. "The OIC concretized a desire, expressed since long before, to keep alive and to demonstrate Islamic solidarity and unity in a framework of a corporate international forum."
No doubt the new OIC head will be thinking of organization he now manages in the very exact same way.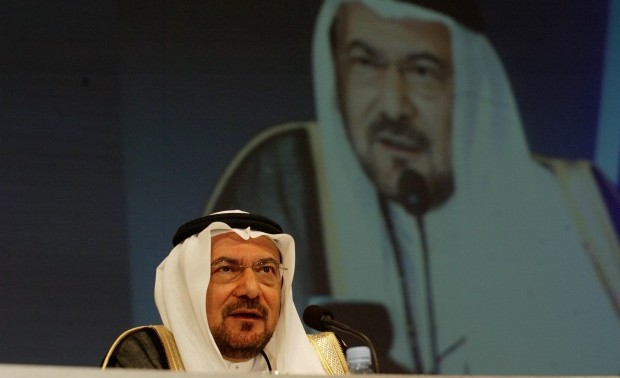 Islam: OIC head Ihsanoglu hands over presidency
Turkish secretary-general to be substituted by Saudi Iyad Madani
30 DECEMBER, 19:35
(ANSAmed) – JEDDAH, DECEMBER 30 – The General Secretariat of the Organization of Islamic Cooperation (OIC) held a farewell ceremony yesterday in honor of the outgoing Secretary-general Ekmeleddin Ihsanoglu whose tenure ended today, as Anadolu Agency reports. The Turkish Ihsanoglu has been holding the post since 2005.
The ceremony which was held in Jeddah also welcomed the Secretary-general-elect Iyad Ameen Madani, a former Saudi minister who whould assume office tomorrow.
During the ceremony, Ihsanoglu thanked all those who assisted him in his task in the service of the Islamic Ummah, noting that his work focused on the trust he carried from the day he was elected as the OIC secretary-general.