Yeah, riiiiight.
This is the same group that's supposed to oversee the ban on the Heznazis receiving any weapons from Iran via its weigh station called Syria. UN 'soldiers' are more known to be pistol whipped than in enforcing any of the UN's 'mandates'.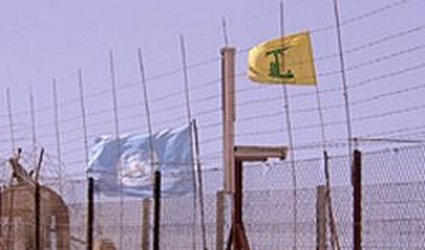 UNIFIL vows to find perpetrators of rocket attack on Israel
By TOVAH LAZAROFF, YAAKOV LAPPIN, REUTERS
12/29/2013 16:43
Five Katusha rockets fired at Israel early Sunday morning; IDF responds with artillery fire; UN urges calm.
The United Nations Interim Force in Lebanon (UNIFIL) vowed on Sunday to locate the site where two Katyusha rockets were launch from Lebanon into Israel earlier in the day.
After the projectiles landed in Israel near the norther city of Kiryat Shmona and the ensuing IDF response of massive artillery fire, UNIFIL head, Commander Major-General Paolo Serra immediately contacted the Lebanese Armed Forces and the IDF.
Serra said, "This is a very serious incident in violation of UN Security Council resolution 1701 and is clearly directed at undermining stability in the area. UNIFIL's first imperative is to ensure that there is no further escalation of the situation and I have been assured by the parties of their full cooperation with UNIFIL in this effort and of their continued commitment to the cessation of hostilities."