Living the high life.
If it meant that BO and family would be strictly limited to living in Hawaii and on the taxpayers' expense, instead of being in Washington D.C. up to no good, I'd wager that the overwhelming majority of Americans would be willing to fund his entire three year vacation there.
More here. H/T: Anne Lieberman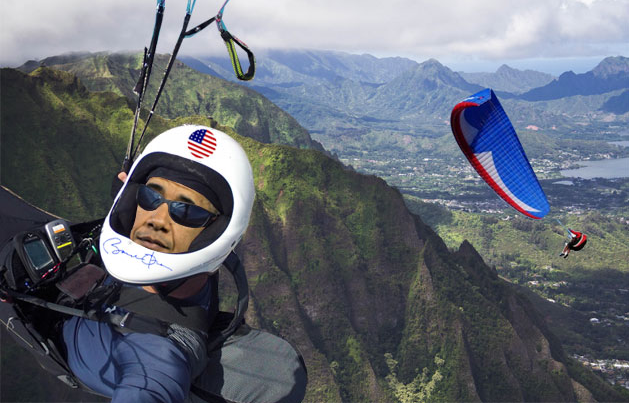 The President's Plans for his 2013 Hawaii Vacation
Like most Americans, President Obama is a creature of habit. After an incredibly tumultuous year, the President plans to relax this trip and visit some of his favorite places. See if you can find them on the map below by clicking on the blue markers!
   – Daily morning workout at the Semper Fit Center at MCBH
– Golf at the Kaneohe Klipper golf course
– Golf at the Mid-Pacific Country Club
– Golf at the Ko'olau Golf Club
– Dinner at Alan Wong's Restaurant
– Dinner at Nobu Waikiki
– Dinner at Morimoto Waikiki
– Visit Punchbowl Cemetery
– Snorkeling at Hanauma Bay on Tuesday when it's closed
– Christmas Day: Visit service members at Anderson Hall
– New Year's Eve: Traditional talent show at home
– Bowling at K-Bay Lanes at MCBH
– Basketball at MCBH
– Swim at Pyramid Rock Beach
– Swim at Bellows Beach
– Shave Ice at Island Snow in Kailua
– Hike the Manoa Falls trail