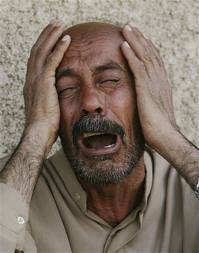 10 killed in south Yemen as funeral tent shelled
Southerners are campaigning for autonomy or outright secession
afp
Published: 17:52 December 27, 2013
Aden: An army tank shelled a funeral tent erected by the Southern Movement at a school in Yemen on Friday, killing 10 people among them children, a medic and witnesses said.
"We received 10 bodies, among them children, and 15 wounded people," the medic from Al Nasr hospital in the southern province of Daleh said.
Witnesses said that an army tank had shelled the tent in Sanah, 300 kilometres south of the Yemeni capital in Daleh province, in an attack linked to tension between southerners and the political and military authorities.
One witness said that troops fired more shells "when we tried to hospitalise the casualties," adding that "there are wounded victims still inside the tent".
Egypt arrests dozens under anti-terror law, one killed in Cairo
BY TOM PERRY AND SHADIA NASRALLA
CAIRO Thu Dec 26, 2013 7:55pm EST
(Reuters) – Egypt stepped up pressure on the Muslim Brotherhood a day after declaring it a terrorist group, using the new classification to detain dozens of its supporters on Thursday, while one person died in street clashes ignited by political tension.
A bomb blast in a Cairo suburb wounded five people – the second attack this week after a suicide bomber killed 16 people north of the capital on Tuesday. Army chief Abdel Fattah al-Sisi, who led the overthrow of President Mohamed Mursi in July, said Egypt would be "steadfast" in the face of terrorism.
In Washington, U.S. Secretary of State John Kerry called Egyptian Foreign Minister Nabil Fahmy and "expressed concern" about the terrorist designation of the Muslim Brotherhood and recent detentions and arrests in Egypt, State Department spokeswoman Jen Psaki said.
Military officer killed in drive-by shooting in Libya
26 DECEMBER 2013
Unidentified gunmen have killed a military officer in a drive-by shooting in the eastern city of Benghazi, Libyan officials said.
Officials said Lieutenant Colonel Ahmed Sweiry was instantly killed today when unidentified assailants opened fire on him in al-Birkah district in Benghazi.
Lt Col Sweiry was working in the military's data department.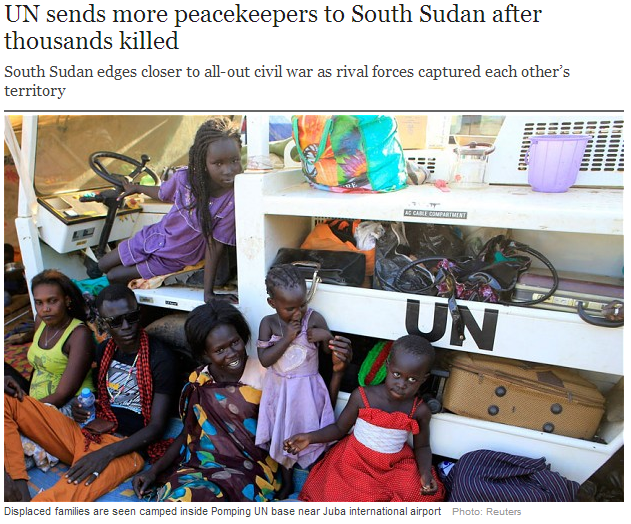 Four killed in US drone strike in Pakistan
Thursday, Dec 26, 2013, 8:33 IST | Place: ISLAMABAD | Agency: IANS
At least four suspected militants were killed and several others wounded late Wednesday in a US drone strike at a compound near Miramshah, the main town of North Waziristan tribal agency of Pakistan, a leading Pakistani daily reported.
The drone fired two missiles at the compound in Qutab Khel village, five km of Miramshah, killing four suspected militants, The Dawn quoted a security official as saying.
The identities of those killed in the strike were not immediately known but officials suspect that they were of Afghan origin.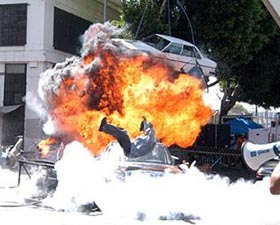 3 Coalition Soldiers Killed in Afghan Car Bomb
KABUL, Afghanistan December 27, 2013 (AP)
A suicide car bomber attacked a convoy of international troops in an eastern district of the Afghan capital Kabul on Friday, killing three service members and wounding six Afghans, officials said.
Taliban spokesman Zabiullah Mujahid said the insurgent group was behind the attack. Television images showed remains of the exploded car in the street, and several armored vehicles stopped nearby.
The bomber struck the convoy about a kilometer (half mile) from NATO's Camp Phoenix base, Kabul police spokesman Hashmat Stanakzai, who reported the Afghan injuries.
The International Security Assistance Force didn't provide details on the identities or nationalities of the three service members killed.
Syrian Troops Ambush and Kill Dozens of Rebels
DAMASCUS, Syria December 26, 2013 (AP)
By DIAA HADID Associated Press
Syrian state TV and opposition activists say government forces have ambushed members of an al-Qaida-linked group, killing dozens of them near a historic Christian village north of Damascus.
The TV says troops surprised fighters of the Nusra Front Friday at dawn near Maaloula, which the group along with other rebels captured in late November for the second time this year. Maaloula had previously been firmly in the government's grip despite being surrounded by rebel-held territory.
The Britain-based Syrian Observatory for Human Rights also said that dozens were killed, and that 20 were wounded.
Iran dissidents 'killed in Iraq missile attack'
Dozens of missiles hit Camp Liberty, the Iranian group claims
A rocket attack has killed three members of an Iranian opposition group in Iraq, the group and its parent organisation say.
They say a number of people from the Mujahideen-e-Khalq (MEK) group were injured at Camp Liberty in Baghdad.
Baghdad has in the past repeatedly denied attacking the group.
MEK members fought with Iraq against Iran in the 1980s, but have since fallen out with the current Iraqi government.
In an emailed message, the Paris-based National Council of Resistance of Iran (NCRI), the MEK's parent group, said dozens of missiles hit the camp on Thursday evening.