Obama obviously couldn't care less.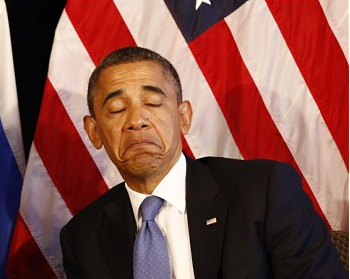 American abducted in Pakistan calls for US help, says he feels 'abandoned'
A 72-year-old American who was kidnapped in Pakistan by Al Qaeda more than two years ago appealed to President Obama in a newly-released video to negotiate his release, saying he feels "totally abandoned and forgotten."
The video of Warren Weinstein, who is a development worker, was the first since two videos were released in September 2012. Weinstein, the country director in Pakistan for J.E. Austin Associates, a U.S.-based firm that advises a range of Pakistani business and government sectors, was abducted from his house in the eastern city of Lahore in August 2011.
In the video sent Thursday to reporters in Pakistan including The Associated Press, Weinstein called on the U.S. government to help set him free.
"Nine years ago I came to Pakistan to help my government, and I did so at a time when most Americans would not come here, and now when I need my government it seems that I have been totally abandoned and forgotten," Weinstein said during the 13-minute video. "And so I again appeal to you to instruct your appropriate officials to negotiate my release."