---
Who will outlast who in the koran-corral shootout?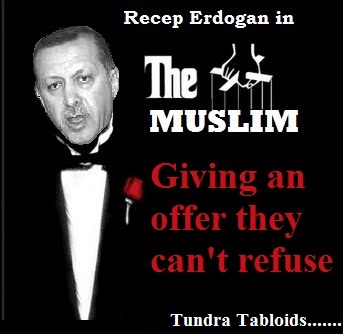 Just over the past few days, the Turkish PM, Recep Tayyip Erdogan, ordered journalists to stay away from police stations, as well as statements of his condemning the Fethullah Gulen  Hizmet Movement. This is a power struggle between fundamentalist Muslims, one accusing the other of corruption (might be even true) and will use that to catapult itself into power.
My Turkish Friend:
One of Erdogan's old allies, now a rival, could be having an influence on the crackdown, which Erdogan has called a "dirty, dirty operation" aimed at toppling his government.

Erdogan appears to be in an open power struggle with former political backer Fethullah Gulen. Gulen is an Islamic cleric living in self-imposed exile in Pennsylvania, and his supporters are thought to be in key positions within the police force and the judiciary.

Top government officials accused Gulen recently of trying to establish a "parallel state" within the Turkish government.

The Hizmet Movement, the name preferred by Gulen's followers, has in the past thrown its support behind the Erdogan-led AKP. But the two have been publicly at odds over the last month.
Turkey resignations: Corruption or power struggle with Islamic cleric in U.S.?
By Gul Tuysuz, Ivan Watson and Ben Brumfield, CNN
December 25, 2013 — Updated 2204 GMT (0604 HKT)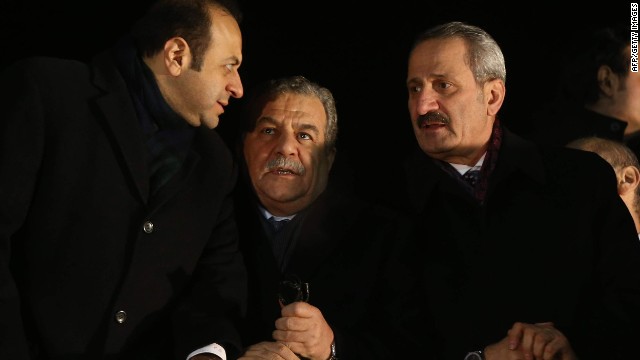 Turkish Cabinet ministers Egemen Bagis, left, Muammer Guler and Zafer Caglayan await the arrival Tuesday of Prime Minister Recep Tayyip Erdogan at the Ankara airport. Guler, Caglayan and Erdogan Bayraktar resigned Wednesday from the Cabinet.
Istanbul (CNN) — The government of key U.S. ally Turkey began to crack this week. There are rumblings that an Islamic cleric living in the United States may have something to do it.
But prosecutors in Istanbul have said corruption is the culprit.
Three Cabinet ministers resigned their posts Wednesday, days after their sons were arrested or temporarily detained in an anti-graft sting, semiofficial news agency Anadolu reported.
One of them — Urbanization and Environment Minister Erdogan Bayraktar — went further than the other two, not just resigning his Cabinet position but also calling on Prime Minister Recep Tayyip Erdogan to step down.
On live television in Turkey, Bayraktar said Erdogan asked him to resign and make a statement that would ease pressure on Erdogan. Upset at this, Bayraktar declined to make the statement but stepped down from his Parliament seat as well as his Cabinet post, and called on Erdogan to resign "to make the people more comfortable."
"They sent us two papers today — one for our resignation, the other a statement. Of course I want to make it easier for my party. However, I find this wrong," said Bayraktar, whose son was briefly detained in the roundup but later released.